Setting up a WhatsApp Business Profile: A Comprehensive Guide with Tips and Examples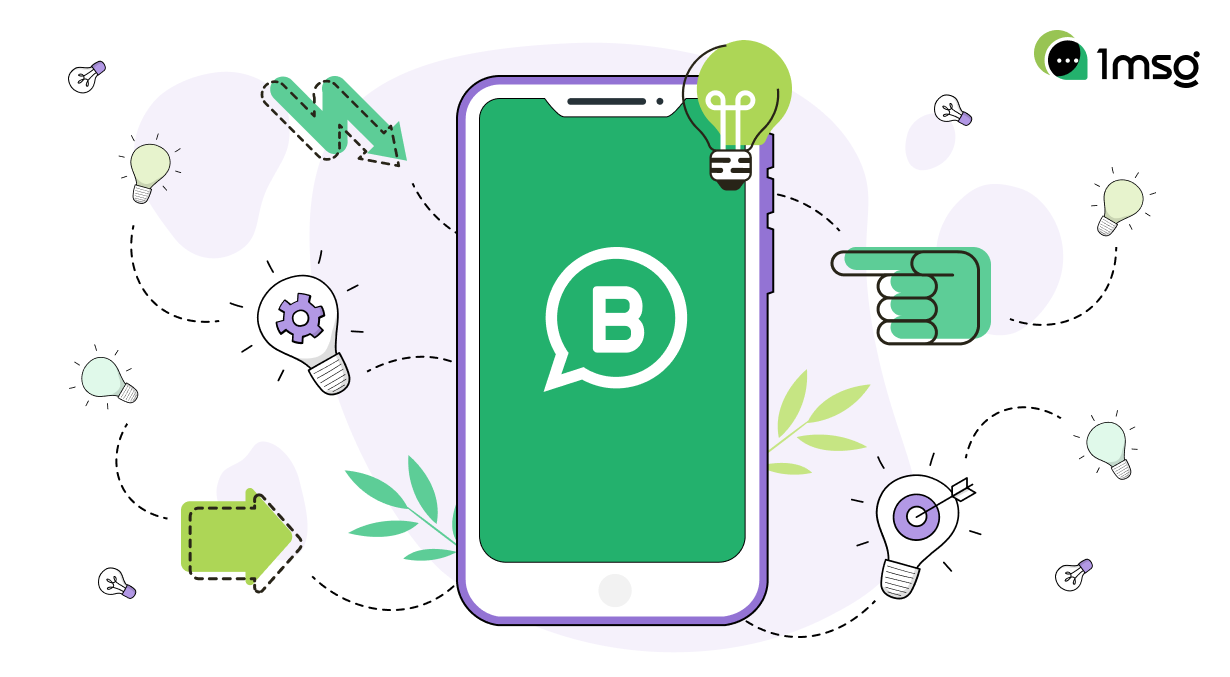 WhatsApp has transformed the landscape of communication, and not only for personal interactions. The WhatsApp Business platform has emerged as a powerful tool for businesses worldwide. Using WhatsApp Business will help any Support, Sale or Marketing team better influence their customer base in the messenger audience. This guide will teach you how to set up a WhatsApp Business profile, featuring WhatsApp description ideas, tips on setting an appealing business WhatsApp dp (display picture), and understanding WhatsApp category. Also, you'll learn about the WhatsApp Business API and how to create and make a business account on WhatsApp.
What does a WhatsApp Business profile entail?
When you download the WhatsApp Business app and establish an account, you'll be guided through the process of setting up a 'profile'. This feature, exclusive to WhatsApp for business, allows you to construct a formal, public-facing brand persona on the popular messaging platform. Comparable to a Facebook page, your WhatsApp Business profile enables you to share essential information about your business, such as:
The name of your business.
An overview or description.
Operating hours.
Physical location.
Contact information (like your website and email address).
The category of your business.
Your product catalog.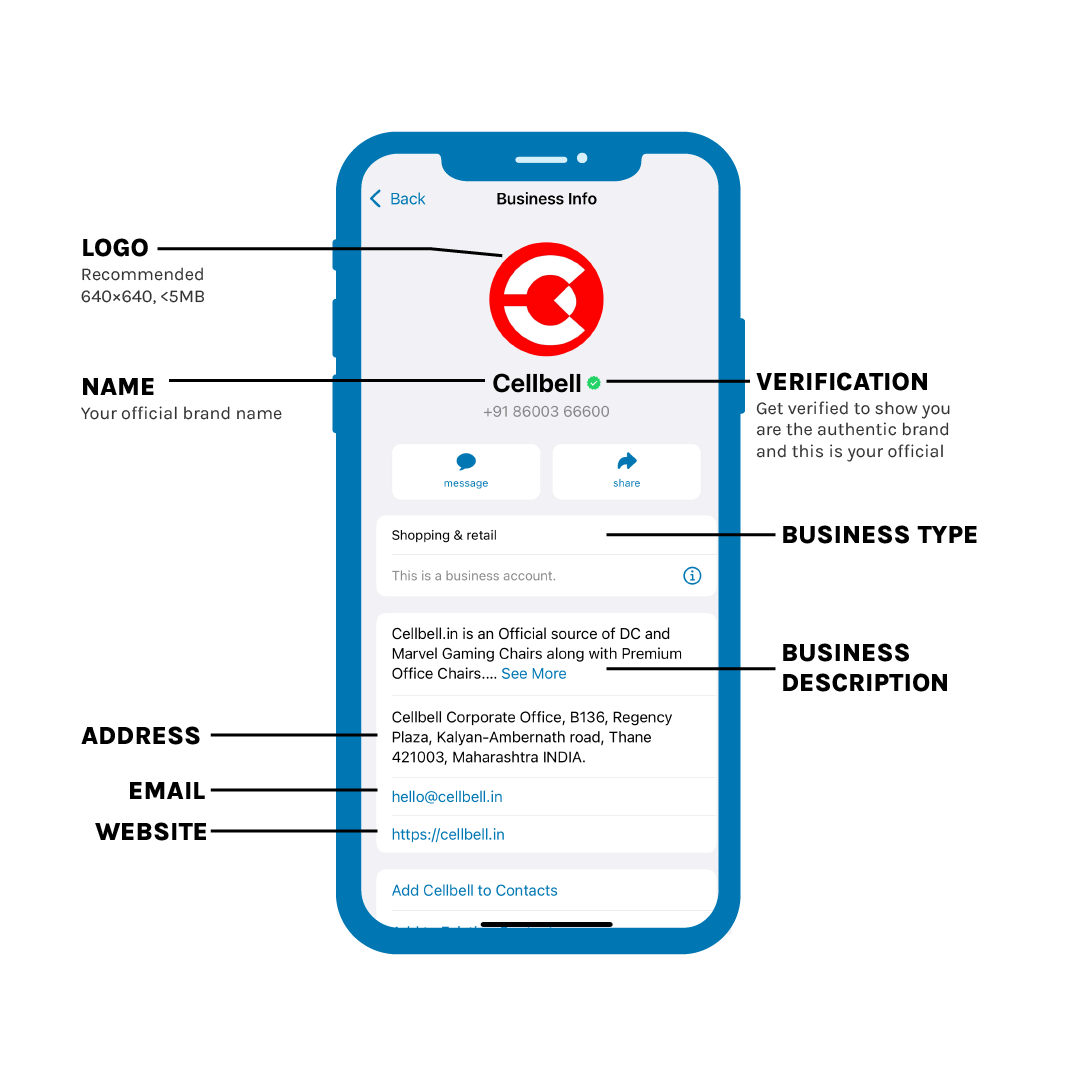 In essence, it's a consolidated showcase of all the critical details necessary for enhancing your brand's visibility and remembrance among your customer base within the messaging ecosystem.
It's only $30 for full access to WhatsApp Business API
Chatbots, chatbot builder, inbox chat, automated replies, broadcast newsletters - all included in the $30 price tag
Connect WABA
Step-by-Step Guide on How to Create a WhatsApp Business Account
Download and Install the App: WhatsApp Business is available for free download on the Google Play Store for Android devices and the App Store for iOS devices.
Register Your Business: After you've installed the app, open it and agree to the terms and conditions. Use your business phone number for registration.
Set Up Your Business Profile: Click on the 'More options' button at the top right corner of the app, then select 'Business tools' and then 'Business WhatsApp profile.' Add relevant information such as business address, description, category, operating hours, and email.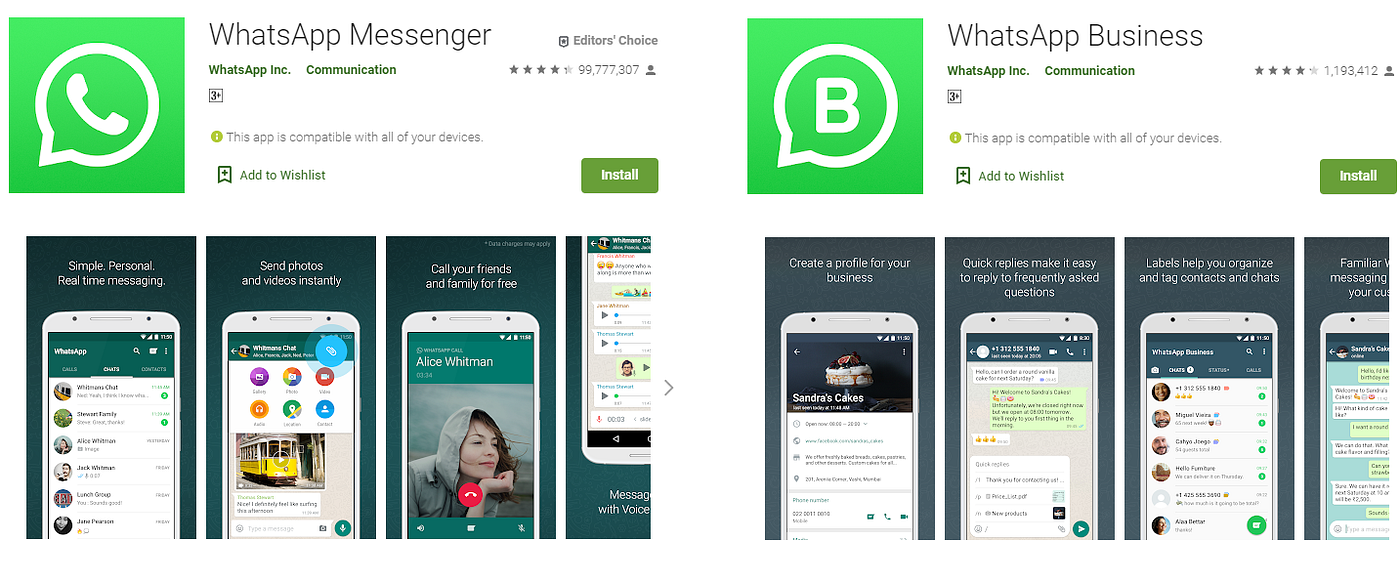 Now, let's break down some important aspects of setting up a profile.
WhatsApp Business Profile
Your WhatsApp Business profile is the face of your brand on the platform. It includes vital details about your business, and you should pay attention to each aspect.
Business WhatsApp dp: Your profile picture should ideally be your business logo or anything that represents your brand effectively. It should be clear, professional, and appealing.
WhatsApp Description Ideas: Your business description should be concise, informative, and engaging. You can include the core values of your business, what you offer, and why customers should choose you. For example, "We provide high-quality, locally sourced, organic produce for a healthier lifestyle."
WhatsApp Category: Choosing the right category for your business is essential as it helps users understand what your business is about. WhatsApp provides various categories like Shopping, Automotive, Food & Grocery, etc. Choose the category that best describes your business.

What strategies can be used when establishing a WhatsApp Business profile, with examples?
We'll examine each element of a WhatsApp Business profile in the subsequent section. This will encompass the necessary steps for setup, along with expert advice for optimizing your profile.
Profile picture
The profile picture is the initial point of contact for a consumer on the messaging platform, much like a contact in your friends list. Therefore, it's crucial to choose an image that is professional, high-quality, and reflects your business accurately.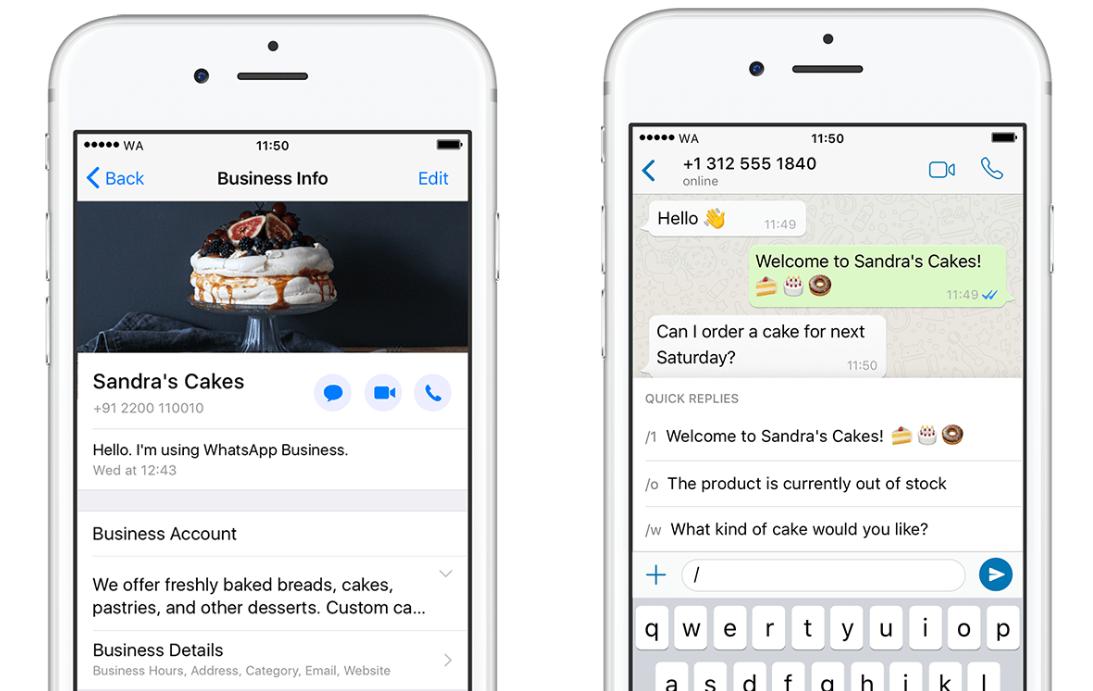 Remember: Your profile picture can influence whether a recipient decides to open your message or not.
Consider these guidelines when selecting a profile picture for your WhatsApp Business account:
Refrain from using personal photos or arbitrary images.
Avoid utilizing complete logos as they may appear unclear or get truncated.
Ensure the logo's size is appropriately adjusted (at least a square of 640×640 px).
Opt for a transparent or plain background for your logo.
How to set up a WhatsApp Business profile photo?
Go to your WhatsApp Business account.
Click on profile picture -> select Edit.
Choose an existing photo -> tap Gallery or Take a new photo -> tap Camera.
Crop or rotate the photo as needed.
Click done.
Note: You can also remove or change your WhatsApp Business profile photo by tapping on Remove or Edit photo.
Business category
The category field in your WhatsApp Business profile basically lets you define or state the industry your business is in. The WhatsApp Business App comes with a list of industry options to choose from – we recommend choosing one that is relevant to what your brand sells.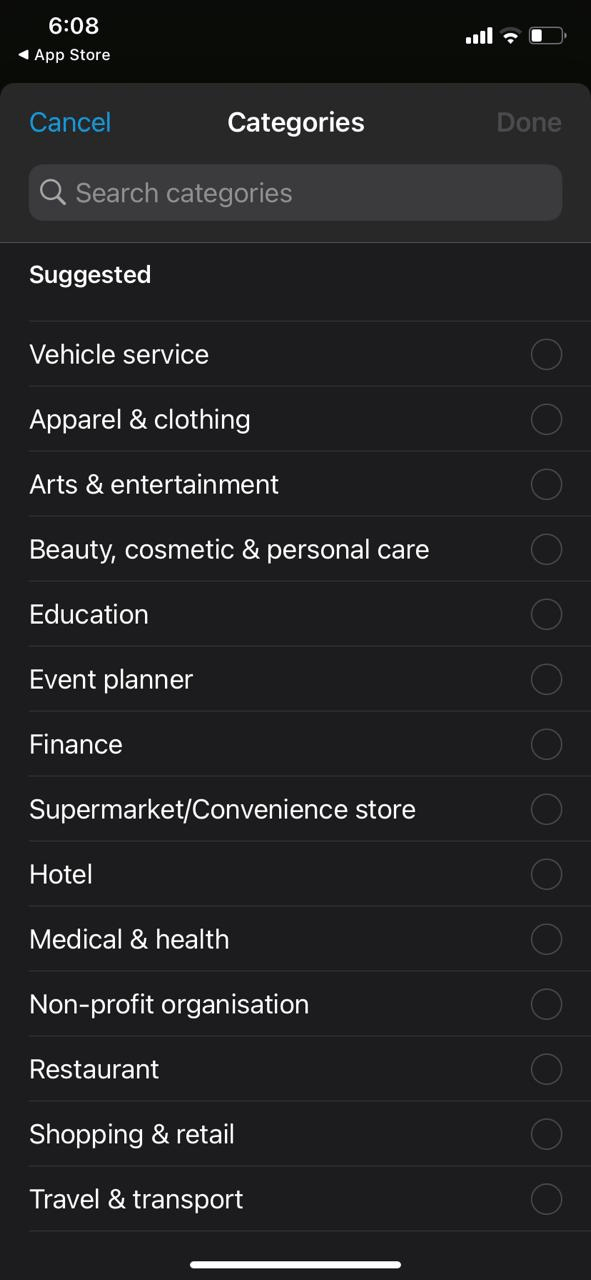 Selecting a Business Category on WhatsApp Business Consider the following pointers when establishing your business category:
Opt for a category that represents the nature of your products or services.
If you can't find an exact match, select the category that most closely relates.
Avoid choosing an unrelated category as it can negatively affect your brand's image.
Steps to Set Up Your WhatsApp Business Category:
Launch the WhatsApp Business application.
Navigate to your WhatsApp Business account.
Select the category field -> tap 'Edit'.
Choose up to three categories that best describe your business.
Business Description
Mirroring the 'bio' section of a social media profile, a business description concisely outlines your business's purpose. This segment of your profile should be succinct and straightforward, encompassing just enough details about your brand.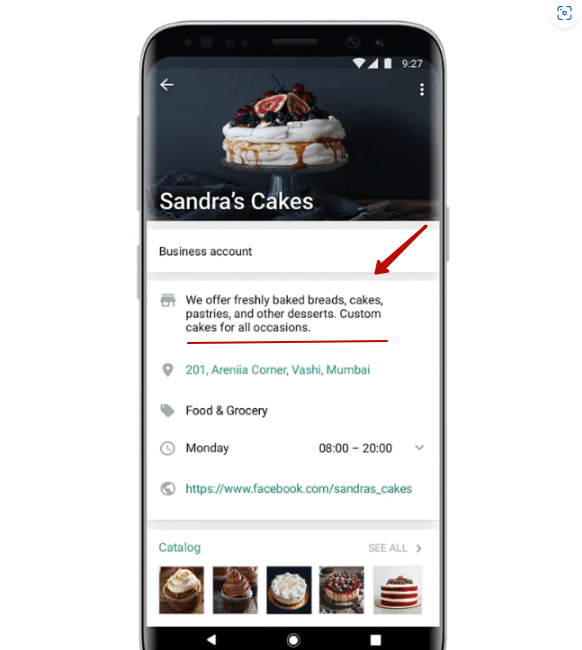 The business description is designed to familiarize your customers with who you are, what your offerings entail, and what they can anticipate from your services, all within a few impactful sentences.
Consider these guidelines when crafting your business description:
Ensure your business description plainly communicates what your brand offers
Motivate customers to take action upon reading the description (Call to Action)
Avoid any spelling or grammatical errors.
Keep the language simple and easy to understand.
Steps to Set Up Your WhatsApp Business Description:
Launch the WhatsApp Business app and access your account.
Navigate to settings -> profile.
Scroll to the business description section.
Implement the necessary edits.
Click OK or SAVE to confirm your changes.
Operating Hours
WhatsApp for Business seeks to enhance the interaction between businesses and customers, making it more conversational and user-friendly. However, it's not necessary to be active on the platform round the clock to answer incoming inquiries. This is where the significance of specifying your operating hours comes into play - it informs customers about when they can anticipate a response from your brand.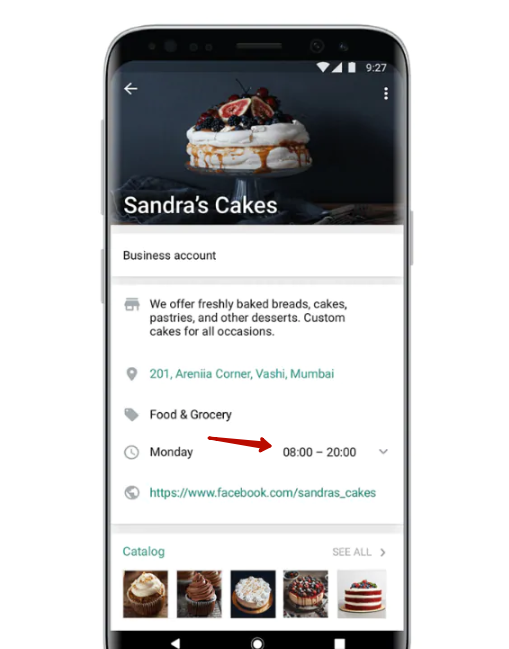 Here are several pointers for defining your business hours:
Outline your working schedule.
Establish your availability for each day of the week (ensure to adjust the timing).
Set an automated away message or customized auto-responses for frequently asked questions during your off-hours using 1msg.io.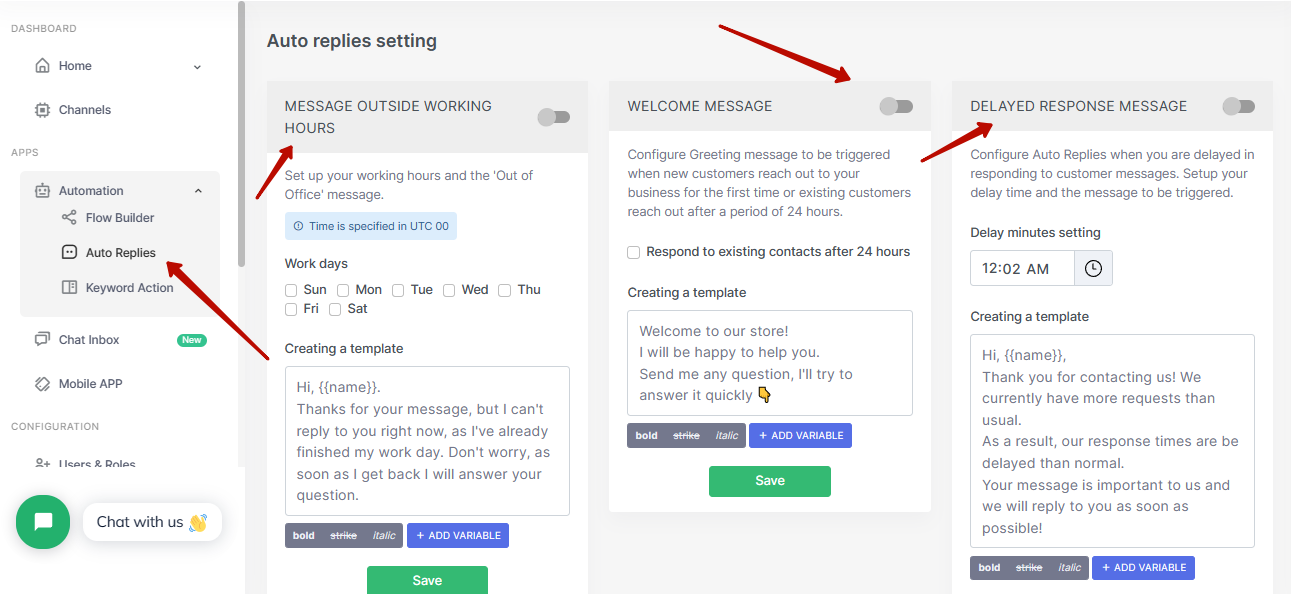 Steps to Set Up Your Business Hours on Your WhatsApp Business Account:
Navigate to your WhatsApp Business account.
Select 'Business Hours'.
Tap 'Edit'.
Choose your schedule (options include: always available, open for selected hours, by appointment only).
Define your hours of operation for each day of the week.
Save your changes.
Note: You can alter your business operating hours at any time.
Business Address
Location Even for online businesses, having a legitimate business address or location is essential in establishing trust with consumers. It imparts a professional image to your business, making it appear more reliable and secure for interactions.
Tips for setting up your business profile include:
If you are including your residential address, we advise against providing the exact details.
If you're adding a physical store location, we suggest including a complete address with the zip code.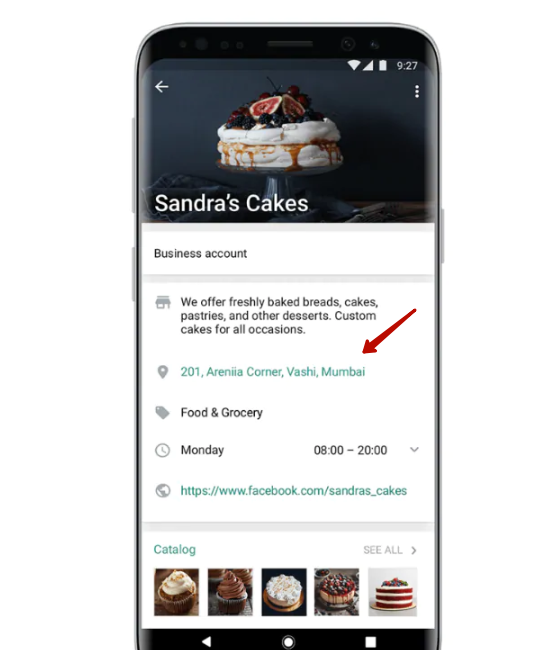 Steps to Set Up Your Business Address/Location:
Navigate to your WhatsApp Business account.
Select the address field -> Edit.
Input your business address.
You also have the option to 'set location on map' or 'update location on map'.
Click 'Done' after making edits.
Contact Information
This segment of your WhatsApp Business profile is designated for your contact details. Beyond the phone number of your business account, this area should include your business website and email address.
We advise incorporating this information, as it provides an alternative for consumers who prefer to engage with your website directly or through email.
Consider these guidelines when setting up your contact information:
Ensure to include a business-specific email address.
Provide the full URL of your website (make sure it starts with https).
Test the deliverability of your email address to avoid any issues.
Verify that your website link is functioning correctly.
Steps to Set Up Your Contact Information on WhatsApp for Business:
Open the WhatsApp Business application.
Select your profile -> Edit.
Scroll down to the sections for email address and website.
Input or revise your business contact details.
Click 'Save' to confirm changes.
Product Catalog
If you're selling on WhatsApp, it's vital to visually showcase your offerings to consumers. The WhatsApp for Business application facilitates the creation of a product catalog, similar to a menu, complete with images, descriptions, and prices of your items.
In this section, you have the capacity to list up to 500 products or services that your business provides. The product catalog allows consumers to peruse your available items, share products, or ask questions about potential purchases.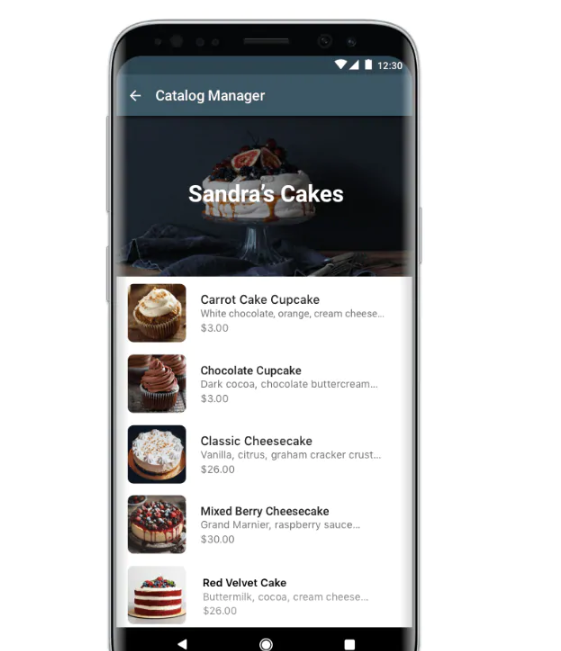 Here are some tips you should follow when adding a catalog:
Give every product a clear title.
Add details like price, description, product code and website link for each.
Focus on showcasing products you want to sell.
How to set up a product catalog on your WhatsApp Business account?
Go to your WhatsApp Business profile -> Edit.
Tap Manage to update or create a new catalog.
Add or edit items in your catalog.
WhatsApp Business API
The WhatsApp Business API is designed for medium and large businesses to communicate with customers at scale. It enables automatic responses, customized notifications, and even integrations with your existing CRM. If your business requires handling a large volume of customer queries, consider using the WhatsApp Business API.
How to Make WhatsApp Business Account More Effective
Once you've learned how to create a WhatsApp Business account, the next step is to make it more effective.
Set Quick Replies: This feature allows you to create templates for frequently sent messages. For instance, you can set up quick replies for common questions about your business hours or location.
Utilize Automated Messages: You can set automated messages to greet customers when they message you for the first time or after 14 days of inactivity. Also, you can use 'away messages' to let customers know when you're unavailable.
Label Your Contacts: Use labels to organize your contacts and chats. For example, you can create labels for new customers, pending payments, orders completed, etc.
Catalog Your Products or Services: Use the catalog feature to showcase your products or services directly on WhatsApp. This makes it easy for customers to browse what you have to offer.
If you are interested in in-depth automation of WhatsApp, then you may want to consider connecting a WhatsApp Business API number, which will give you access to Inbox chat, Automation tools and Chatbot builder on WhatsApp Business API number for your customers. And, of course, the auto-reply features will also be available to you immediately.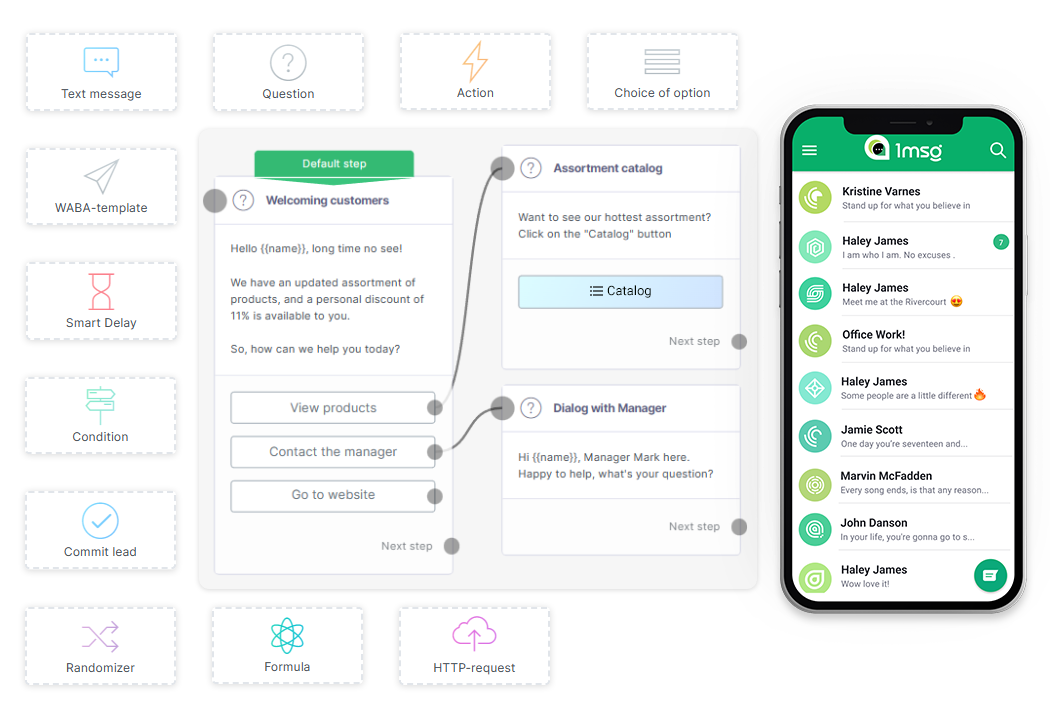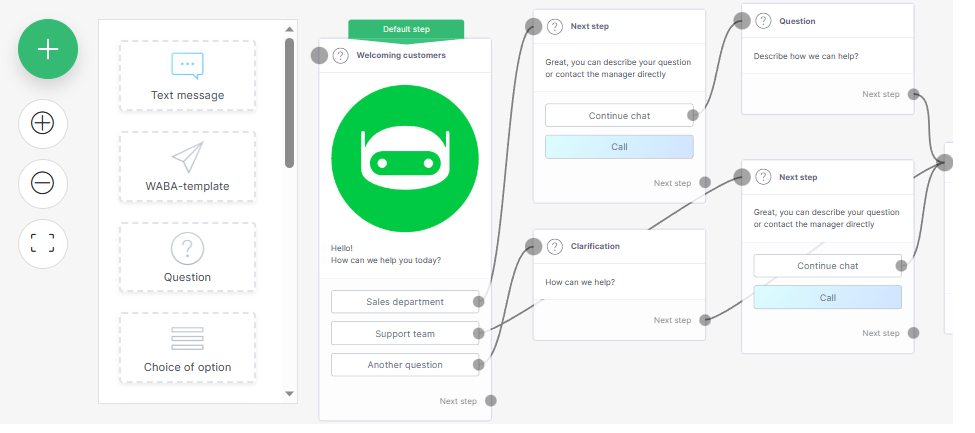 Final Thoughts
Learning how to make a business account on WhatsApp and optimize it effectively is crucial in today's digital age. With the right approach, you can turn your WhatsApp Business account into a robust tool for customer engagement and growth. With this guide, you're now ready to set up a WhatsApp Business profile and use it to its fullest potential.
Connect WhatsApp Business API now and use all the features of the most popular messenger to grow your Business
Ready to work Chatbots, Shared Team Inbox Chat, Automation Tools For Support, Sales and Marketing Teams
Get Started