How to generate a WhatsApp link in 2023?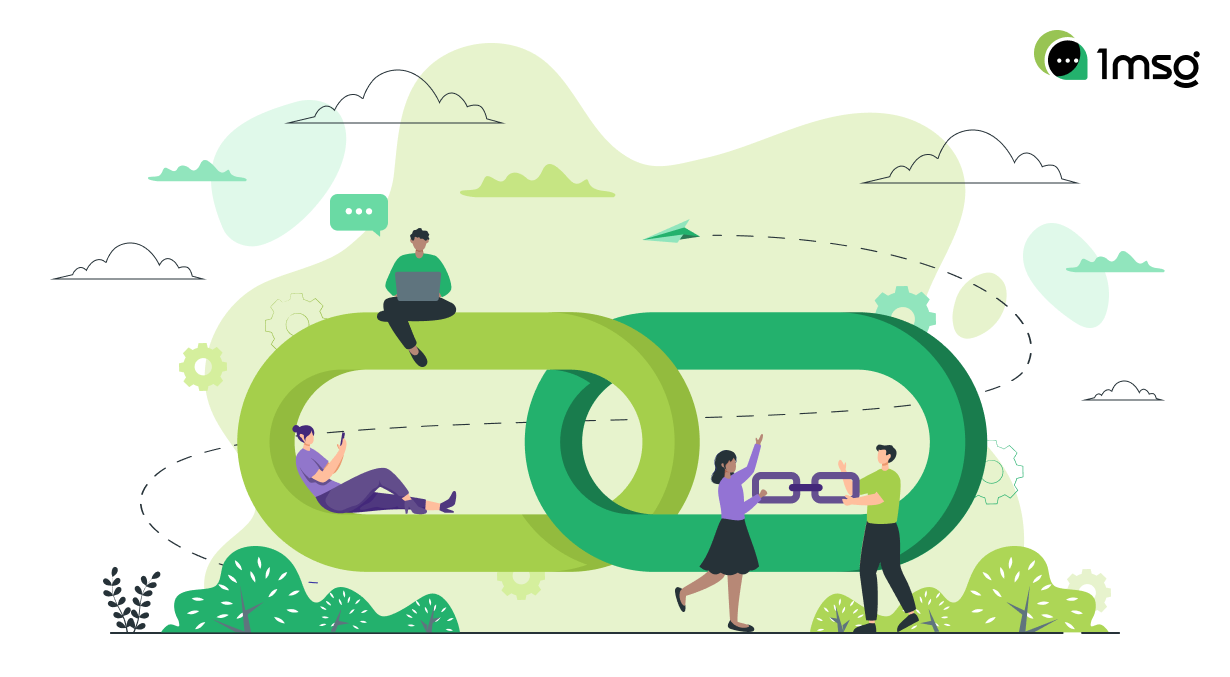 In the modern digital landscape, engaging with customers is vital for any business's success. WhatsApp, with its impressive global user base of 2,5 billion active individuals in 2023, has become an invaluable tool for connecting with potential clients. However, for many entrepreneurs, crafting a WhatsApp link can be a challenging task.
Worry not, because the WhatsApp link generator provides an easy and efficient way to generate WhatsApp chat links. This blog will explore how businesses can use the WhatsApp link generator to craft impactful WhatsApp links, thereby elevating their customer engagement efforts.
What is WhatsApp Link Generator?
WhatsApp link generators are a tool designed to create custom, clickable links that directly open a chat with a company's WhatsApp number. Such links are very useful for businesses, they simplify communication and facilitate contact with customers.  
WhatsApp link generator online is a tool designed to create custom, clickable links that directly open a chat with a company's WhatsApp number. Such links are very useful for businesses, they simplify communication and facilitate contact with customers.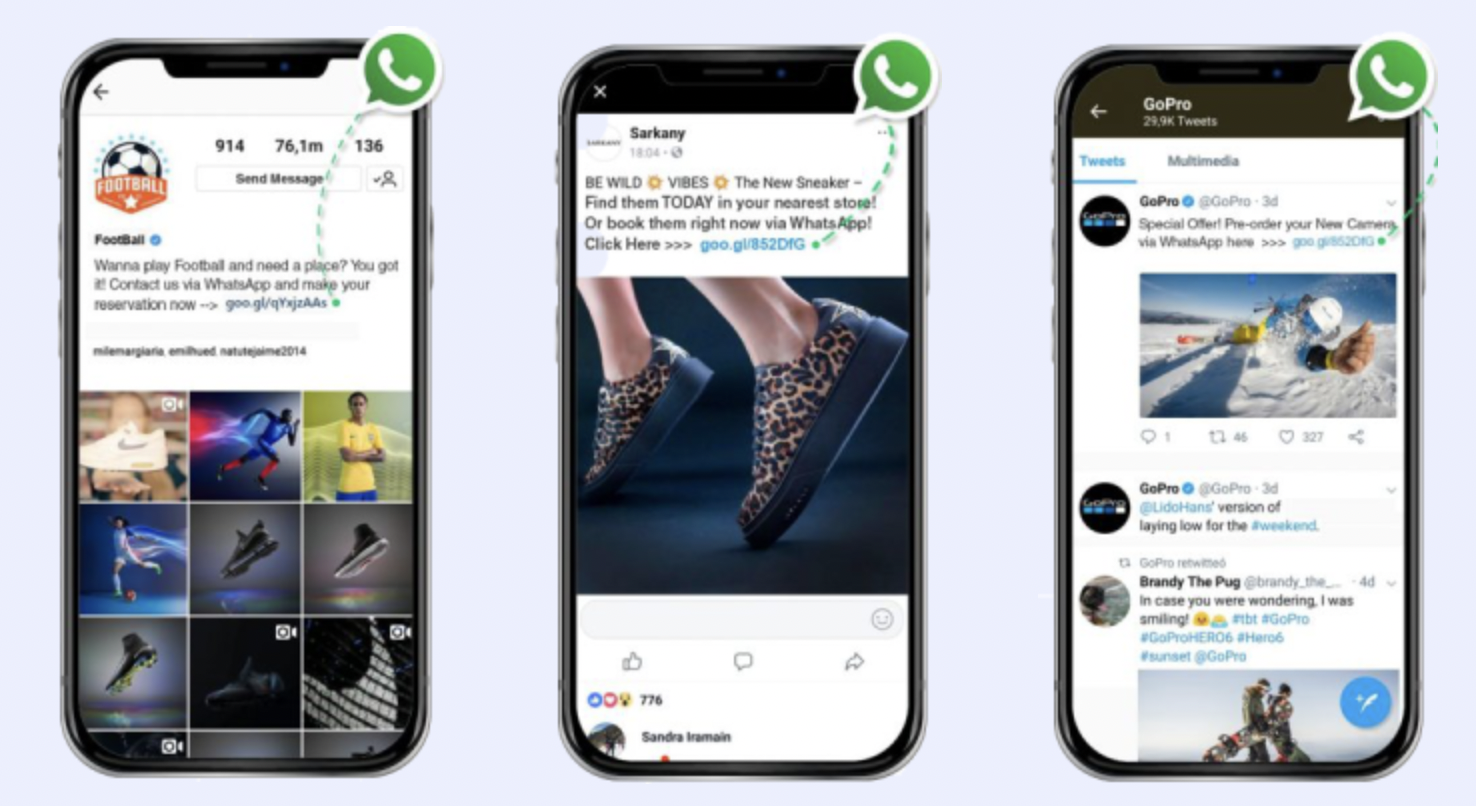 The first messages that customers write to you using the click-to-WhatsApp link will not be charged by the WhatsApp Business API. More details about WhatsApp charging system in this article: 1MSG.io — WhatsApp Business API Payment model.
The WhatsApp chat link generator is an exceptionally user-friendly tool, streamlining the process of crafting WhatsApp links with remarkable ease. This tool liberates you from the complexities often associated with creating these links. Simply input your phone number, select the appropriate country code, and hit "Create Link." Just like that, have your very own WhatsApp link generator for free at your disposal.
It's only $30 for full access to WhatsApp Business API
Chatbots, chatbot builder, inbox chat, automated replies, broadcast newsletters - all included in the $30 price tag
Connect WABA
This generator stands as a potent instrument for ramping up customer interaction. It facilitates effortless sharing of your WhatsApp contact with prospective clients. Therefore, for anyone aiming to construct a WhatsApp link, the WhatsApp link generator is your go-to resource. It embodies the ideal blend of simplicity and efficiency for businesses eager to augment their presence and engagement on WhatsApp.
How to generate a WhatsApp chat link in 2023?  
Follow the link to use the WhatsApp Link Generator for free or simply go to your personal 1msg.io account.
Go to "WA Link Generator" section.
Type your WhatsApp Number. Enter your WhatsApp number along with your country code (without the `+` symbol). For instance, if your country code is +91 and your WhatsApp number is 872849182, just type 91872849182.
Write a welcome message, for example: " Hi there, glad you wrote to me on WhatsApp".
Click on the "Generate Now" button.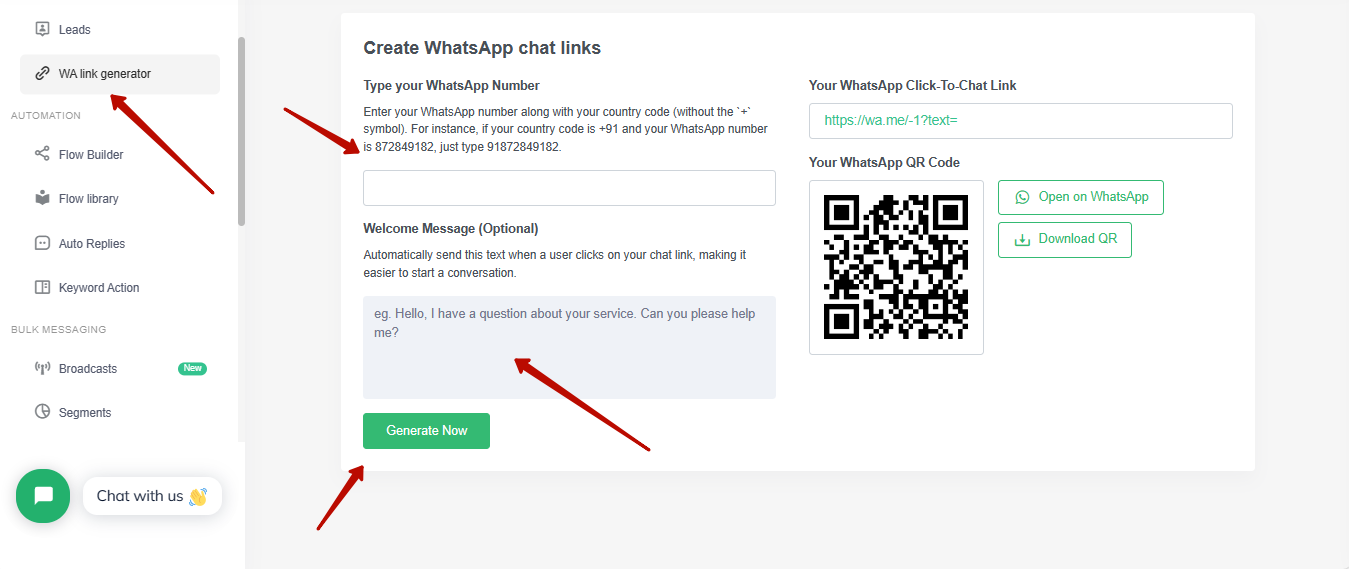 A link as well as a QR code will be generated for you, which you can display on your social media accounts or website, as well as send to your customers to quickly and seamlessly connect with you on WhatsApp.
Leveraging WhatsApp Links for Enhanced Marketing Campaigns
Utilizing WhatsApp links in your marketing endeavors offers a dynamic way to connect with audiences and boost conversions. Here are several impactful methods to integrate WhatsApp links into your marketing strategies:
Website Interaction Boosters Deploy WhatsApp links on your site as interactive "Click-to-Chat" buttons. Position these on pivotal pages like product descriptions, contact sections, or within blog articles, providing an immediate pathway for visitors to engage with your business.
Amplifying Social Media Reach Incorporate WhatsApp links into your social media content and ads, inviting users to easily reach out for queries, support, or order placements.
Engagement through Contests Use WhatsApp links to drive participation in contests or to publicize special deals, encouraging users to engage or access exclusive offers through the link.
Enhancing Customer Service with Chatbots Combine AI-driven chatbots with your WhatsApp links to automatically interact with users, offering information or help post-click.
Integrating into Email Campaigns Embed WhatsApp links in your email marketing initiatives, such as through a "Chat with Us" feature that connects directly to your WhatsApp conversation thread.
Direct Access to WhatsApp Business Catalog For those utilizing WhatsApp Business, craft links leading directly to specific products or service catalogs, streamlining the shopping experience for prospective buyers.
Utilizing QR Codes Create QR codes that connect to your WhatsApp number and incorporate them into physical promotional materials like brochures, flyers, business cards, or even product packaging.
Event Engagement Apply WhatsApp links in the context of events, webinars, or workshops for straightforward registrations or to field queries from attendees in real-time.
Empowering Affiliate Networks Equip your affiliate partners with unique WhatsApp links, aiding in tracking referrals and conversion rates.
Prioritizing User Consent and Compliance Always secure user consent before dispatching marketing messages via WhatsApp links and adhere strictly to WhatsApp's guidelines and pertinent privacy laws.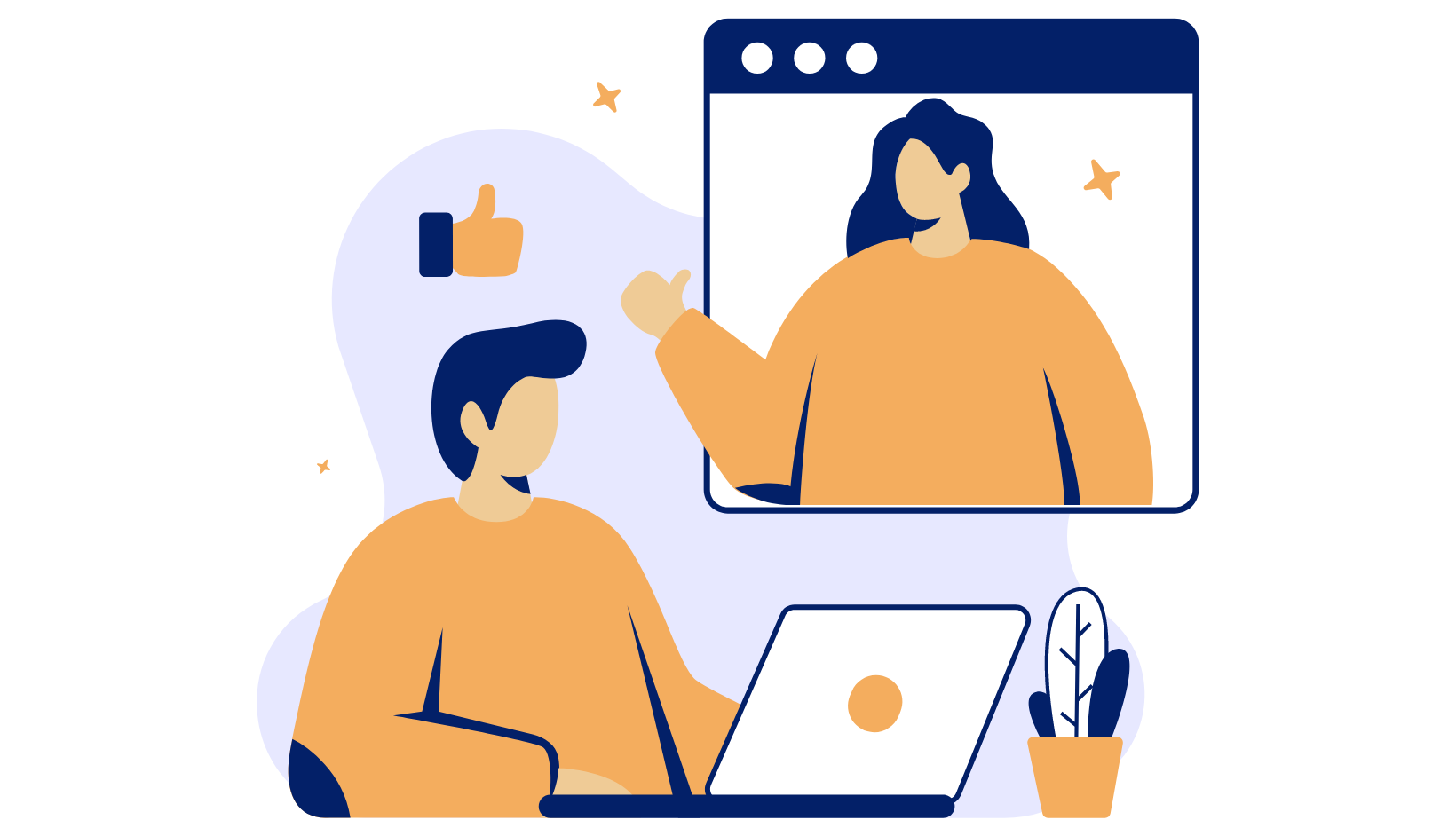 Advantages of creating WhatsApp Link
Customization and Branding: Create your own personal WhatsApp Link. Businesses can tailor their links with specific pre-set messages or greetings. For example, a link could lead to a chat that starts with, "Hello, welcome to our service! How can we assist you today?" This feature not only saves time for the customer but also allows businesses to infuse their brand's voice right from the first point of contact.
Marketing and Outreach Applications: These links are incredibly versatile in marketing campaigns. They can be embedded in emails, social media pages, digital brochures, or even QR codes. This flexibility ensures that wherever the target audience is, there's an easy way for them to connect with the business via WhatsApp. It's a direct line of communication that can be leveraged across various platforms.
Analytics and Tracking: Sophisticated short WhatsApp link generators also provide analytics. Businesses can track how many users are clicking their links, from which platforms they are coming, and other useful data. This information can be pivotal for understanding customer behavior and refining marketing strategies.
In summary, WhatsApp link generators are a simple yet powerful tool for businesses in the digital age. They not only simplify the process of connecting with customers but also open up new avenues for engagement and marketing, all while providing valuable insights into customer interactions.
Connect WhatsApp Business API now and use all the features of the most popular messenger to grow your Business
Ready to work Chatbots, Shared Team Inbox Chat, Automation Tools For Support, Sales and Marketing Teams
Get Started