Leveraging WhatsApp Business API to Send 1000 Messages for Free: A Step-by-Step Guide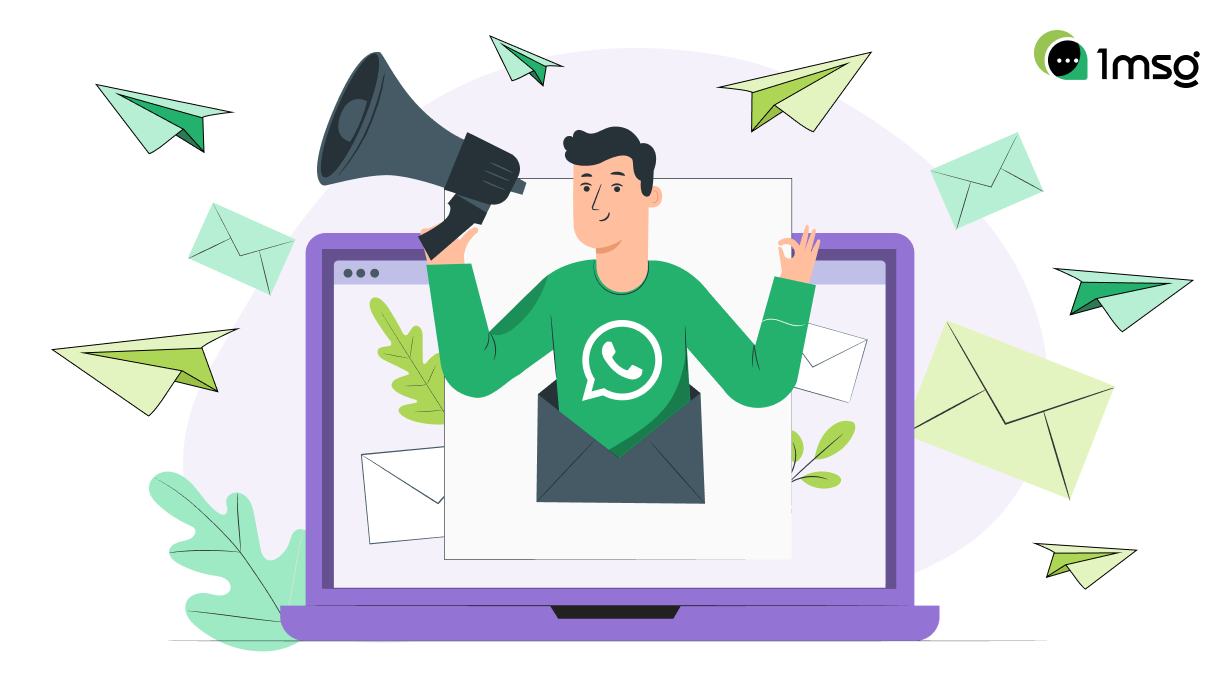 With more than 2 billion active users, WhatsApp has become a vital platform for businesses to reach and engage with their audience. Specifically, WhatsApp Business API (WABA) offers powerful tools for mass messaging, which can be used to send WhatsApp 1000 messages for free. This article provides an in-depth look at how businesses can utilize WABA to send mass messages efficiently and effectively, adhering to Meta's billing dialog system.
1. Understanding WhatsApp Business API
The first step in leveraging WABA for mass messaging is to understand what it is and how it works. WABA is a robust platform that allows businesses to integrate WhatsApp messaging into their own systems or third-party software. It enables automated responses, sending bulk messages, and engaging with customers on a large scale.
Access to the WhatsApp Business API is paid and is available through API providers, such as us. Usually, the price for WABA can be divided into three segments: number connection, message fee, access to WABA tools (chatbots, chats, automation and other). We offer you to pay only for the number and for messages, after connecting the number we provide all instruments of working with WhatsApp for free. You can check the prices here: price. WhatsApp instruments that you get with the connection: Inbox chat, Automation tools, Chatbot builder, Blast WhatsApp Mass Sender, Mobile app.
You'll be able to send 1,000 free WhatsApp messages every month after you connect the WhatsApp Business API.
2. Gaining Access to WABA
Accessing WABA involves several steps:
Create an account in Meta Business Manager.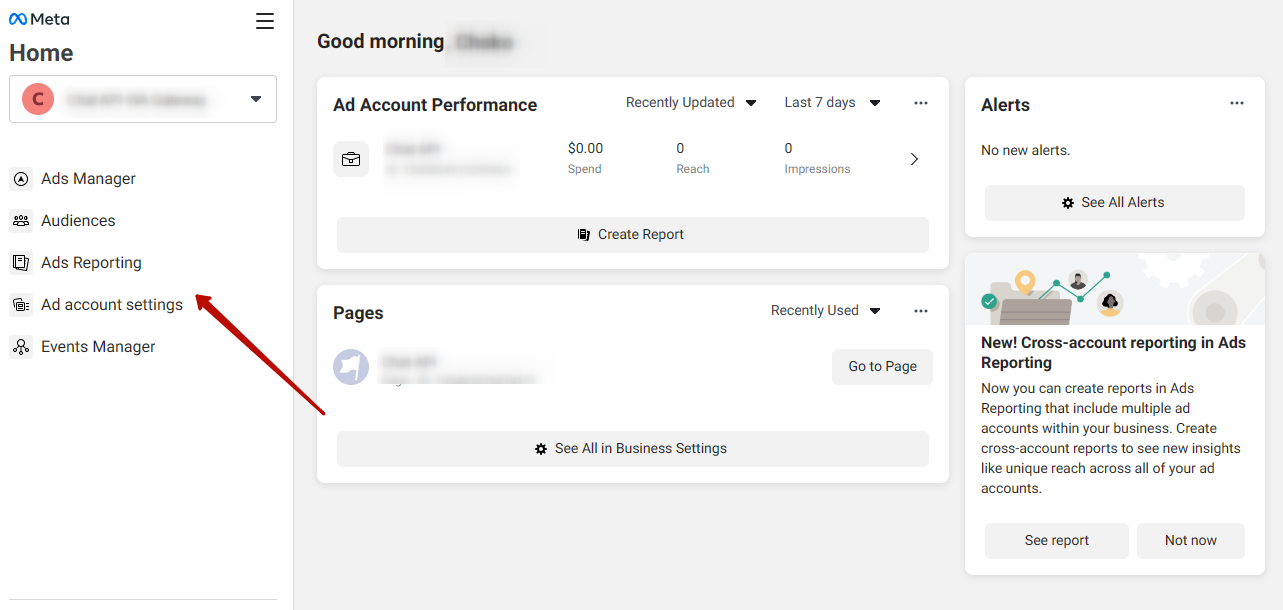 After that, create a new WABA project and connect the number to the WhatsApp Business API in your personal 1msg.io account.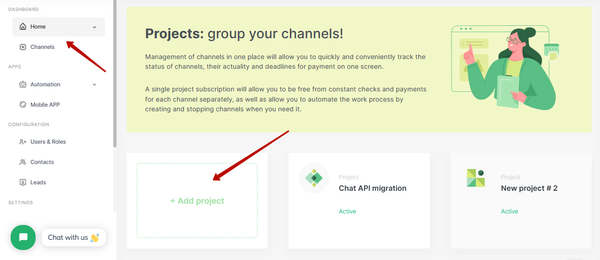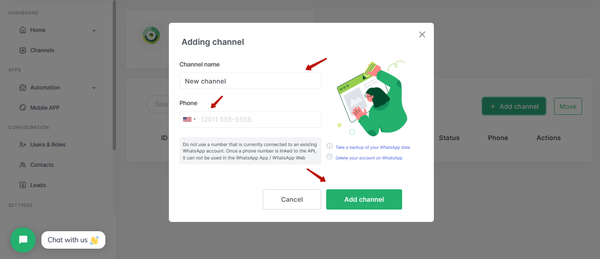 Once the number is connected, you will be able to send unlimited messages from it using WhatsApp Business API. You can learn more details about connecting a WABA number in this article: A Comprehensive Guide to WhatsApp API: Unlocking the Power of WhatsApp Integration.
3. Configuring WABA for Mass Messaging
Once you've gained access to WABA, you can configure it to send mass messages. Here's a basic rundown:
Create a template for the message you will be sending.
Go to the mass sender section.
Specify the template and audience you want, and then feel free to send the message template, use our broadcasting tool.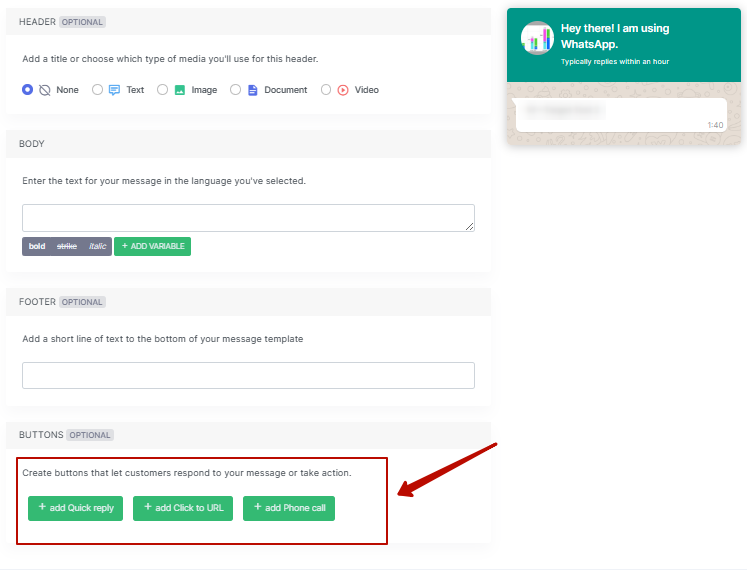 It's only $30 for full access to WhatsApp Business API
Chatbots, chatbot builder, inbox chat, automated replies, broadcast newsletters - all included in the $30 price tag
Connect WABA
4. Understanding the Meta Billing Dialog System
When it comes to mass messaging via WABA, it's important to understand the Meta billing dialog system. According to this system, you can send messages to customers within a 24-hour window from their last message without incurring charges. However, messages sent outside of this window, also known as 'Template Messages', come at a cost. Read the prices for template messages here.
5. Leveraging the 24-hour Free Messaging Window
For businesses looking to send 1000 messages on WhatsApp for free, it's crucial to leverage the 24-hour messaging window. Here's how:
Encourage customer engagement: The more your customers interact with your business on WhatsApp, the more opportunities you have to send free messages.
Quick responses: Respond to customer inquiries promptly to maximize the use of the 24-hour window. This functionality is available to all WABA users, learn more about it here: WhatsApp Business API.
Automate responses: Use WABA's automation features to ensure no customer inquiry goes unanswered within the 24-hour window. Automatic answers are available to you as soon as you connect the number: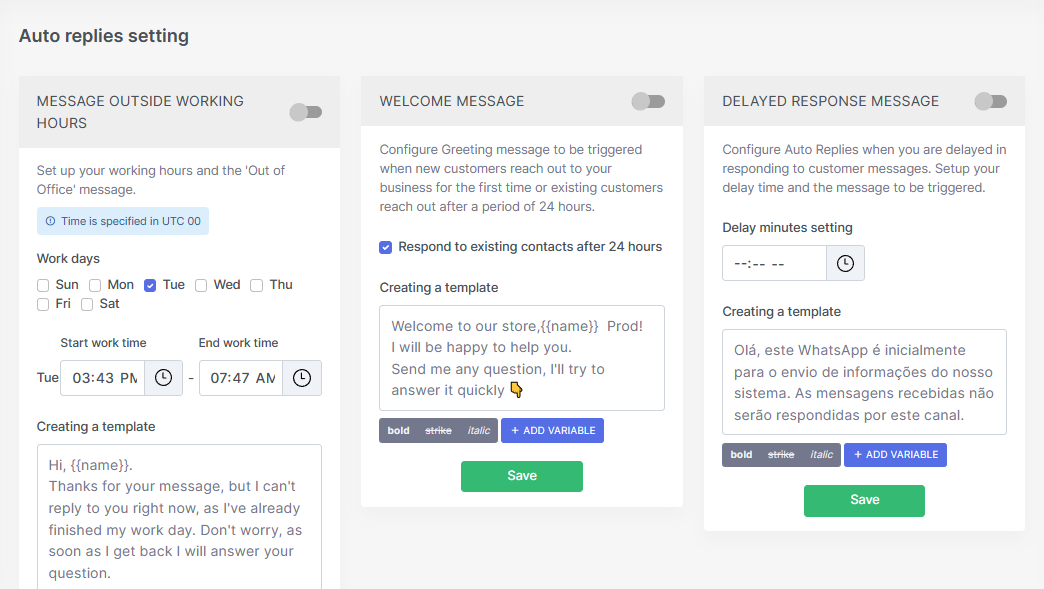 The auto-answer section is in the personal account automation section of 1msg.io along with chatbots and reactions to customer keywords.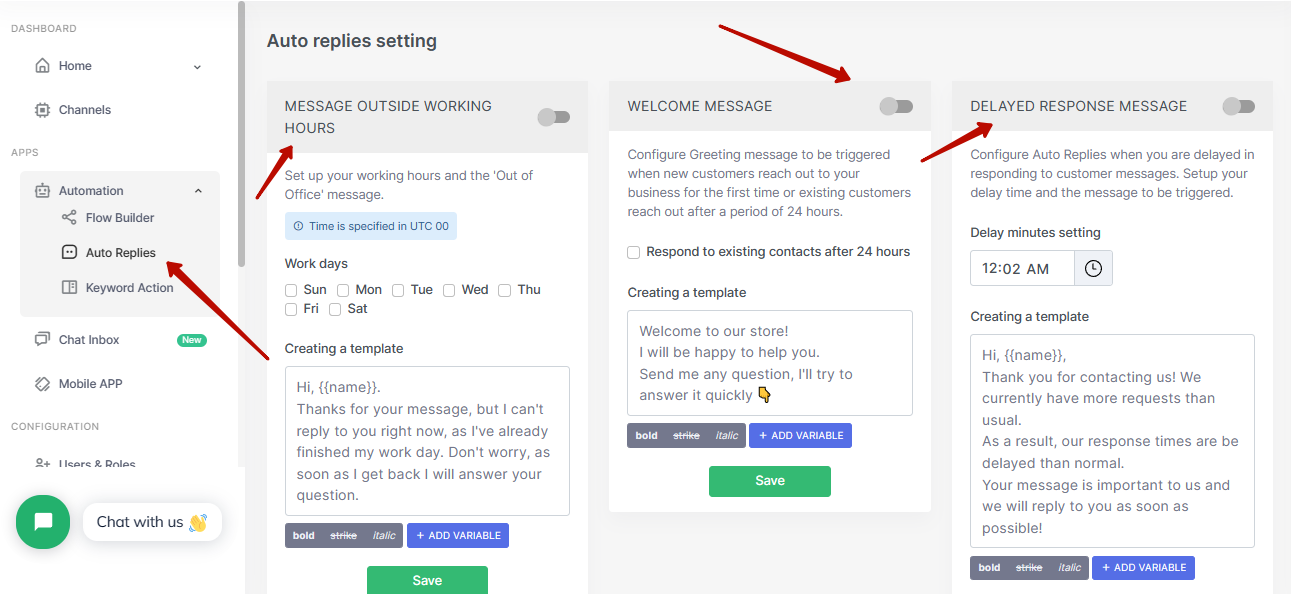 Very important! As of June 1, 2023, Meta has changed the rules for charging dialogs and how to open a 24-hour free dialog. You can read the new rules here.
6. Sending Bulk SMS on WhatsApp
For sending bulk messages or blasts, the concept is similar:
Use WhatsApp Broadcast Lists: You can create lists of up to 256 customers who have interacted with you within the last 24 hours and send them a bulk message.
Use Third-Party Software or how to send WhatsApp messages from Excel sheet: Various tools integrate with WABA to allow bulk messaging directly from an Excel sheet or similar database.
Remember, the golden rule of WhatsApp messaging is to respect the user's privacy. Unwanted messages could lead to blocking or reporting, which can affect your business account.
Conclusion
WhatsApp Business API offers immense potential for businesses to communicate effectively with their customers. With proper understanding and usage, you can send thousands of messages for free, strengthening your customer engagement and driving growth. Whether it's broadcasting updates, sharing news, or simply staying in touch, WABA can help you achieve your communication goals.
Remember to always use these features responsibly. Mass messaging should not compromise the personal touch and privacy that makes WhatsApp a favored platform among users.
Connect WhatsApp Business API now and use all the features of the most popular messenger to grow your Business
Ready to work Chatbots, Shared Team Inbox Chat, Automation Tools For Support, Sales and Marketing Teams
Get Started