Difference Between WhatsApp and WhatsApp Business App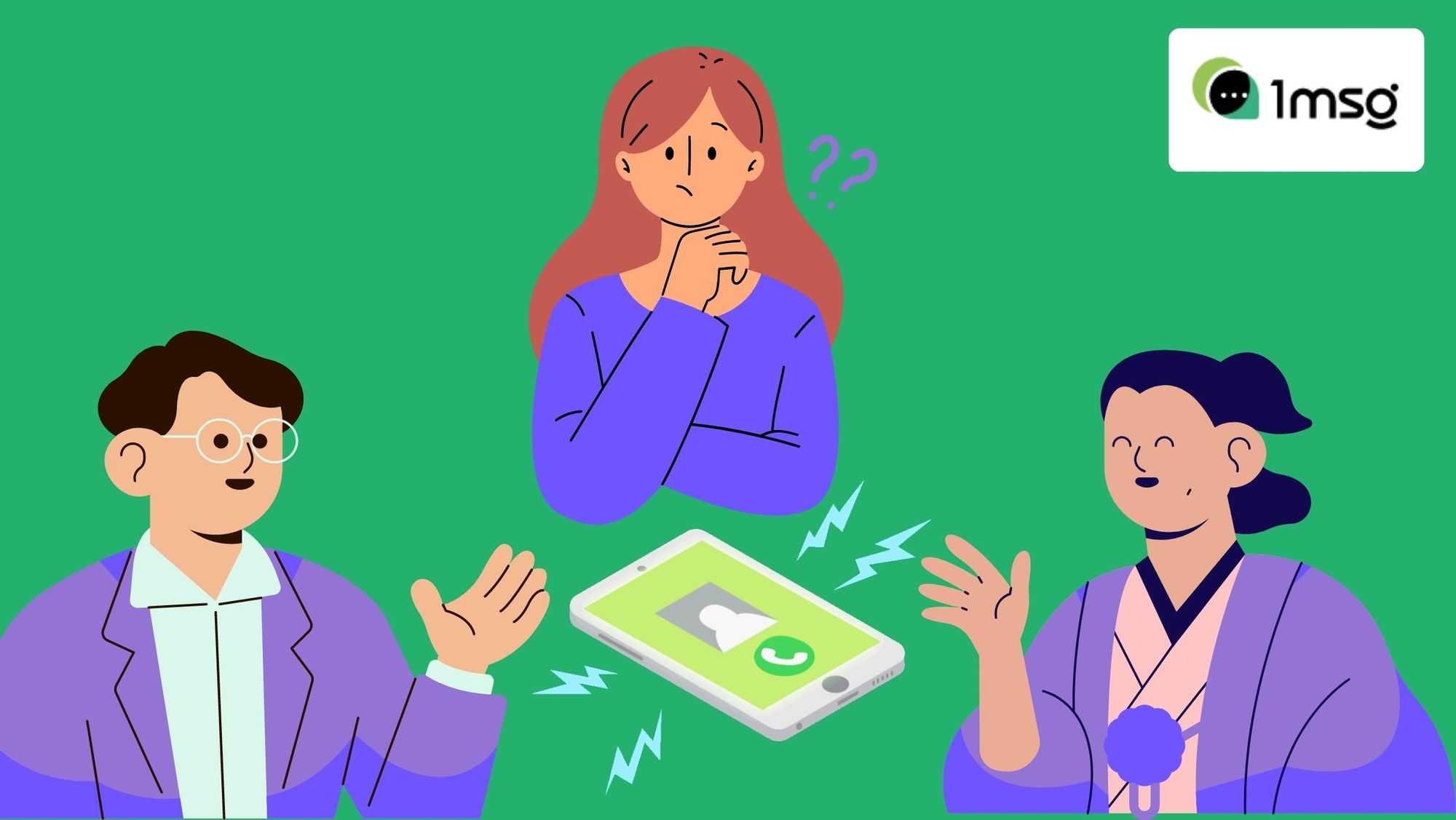 This blog post will provide you with an understanding of the distinctions between the standard WhatsApp application and the WhatsApp Business app.
The world of instant messaging has been revolutionized by WhatsApp, with over 2 billion users enjoying seamless communication worldwide. While the regular WhatsApp app is designed for personal use, the WhatsApp Business app targets businesses, aiming to simplify customer interaction and help businesses grow. In this article, we delve into the differences between the regular WhatsApp app and the WhatsApp Business app, their features, and benefits, and address some frequently asked questions.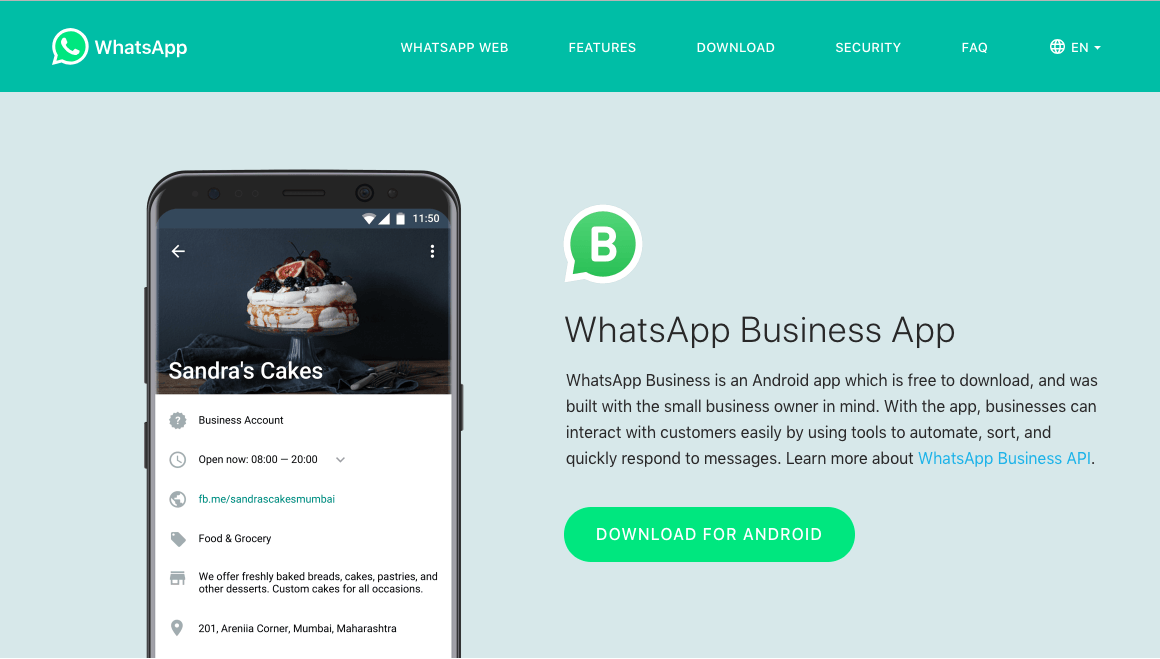 WhatsApp to WhatsApp Business: Key Differences
Normal WhatsApp: A simple WhatsApp account designed for personal use, enabling individual users to chat, send photos, videos, and documents, and make voice and video calls.
WhatsApp Business: A business account in WhatsApp designed for small and medium-sized businesses, allowing them to interact with customers, showcase their products, and provide customer support.
It is worth mentioning that there is also a WhatsApp Business API, you can learn more if you follow the link.
WhatsApp Business Features and Benefits
Some of the main features that set WhatsApp Business apart from the regular WhatsApp app include the following:
Business Profile: This includes information such as a business description, address, website, and business hours.
Product Catalog: Allows businesses to showcase their products and services, including images, descriptions, and prices.
Quick Replies: Enables businesses to create and use pre-written responses for frequently asked questions.
Labels: Helps businesses categorize and organize chats, such as new orders, pending payments, and completed orders.
Message Statistics: Provides insights into the number of messages sent, delivered, read, and received.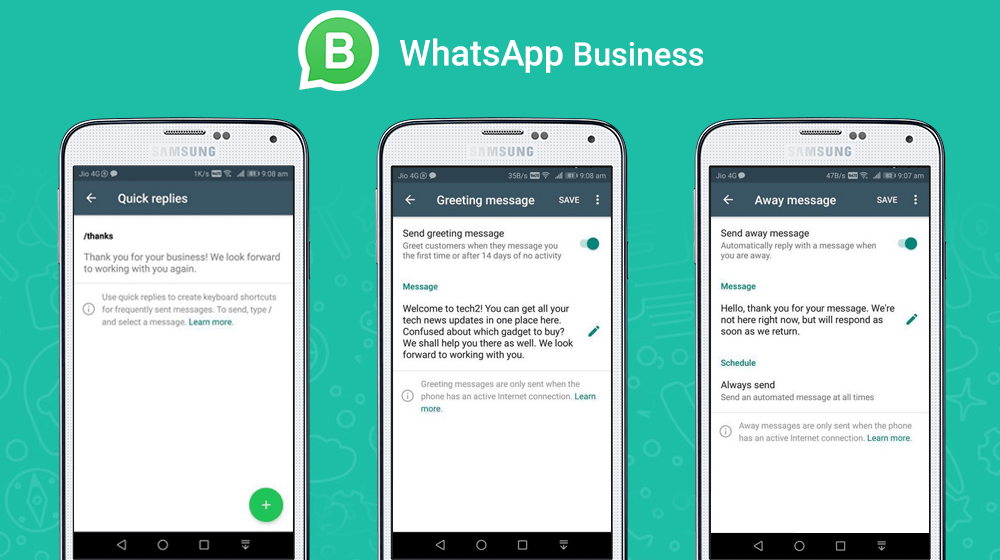 WhatsApp Business is limited in automation functions, that is, if you want to automate the work with WhatsApp, set up Chatbots or Automatic responses, it will be difficult to do without WhatsApp Business API. This also applies to Bulk messaging, a feature available only on WABA.
Using WhatsApp Business for Personal Use
Although WhatsApp Business is designed for businesses, you can still use it for personal use. However, it is essential to note that you cannot have both the regular WhatsApp app and the WhatsApp Business app with the same phone number.
WhatsApp Business Account: Meaning and Benefits
A WhatsApp Business account means having an account specifically designed to cater to business needs. The benefits of a WhatsApp Business account include:
Improved customer communication.
Efficient customer support.
Easy product showcasing.
Enhanced customer engagement.
Streamlined business processes.
Customer Service and Care
WhatsApp Business is an excellent tool for customer service and care. Businesses can use the app to respond to customer inquiries quickly and easily. Customers can reach out to businesses using their phone numbers, and businesses can respond to them in real time. This helps businesses to improve their customer service and provide a more personalized experience for their customers.
With a business account you can connect to one WhatsApp number from 1 to 4 employees, if your business is not enough, then consider connecting WhatsApp Business API, with the 1msg.io Shared Team Inbox Chat can work at once an unlimited number of employees. Learn more about multi-agent chat from this article: Leveraging WhatsApp Business API for Enhanced Customer Communication: The Power of Multiagent Shared Inbox Chat.
WhatsApp Business vs. WhatsApp: Comparing Features
Features Common to Both Apps:
Text messaging.
Voice and video calls.
Document sharing.
Group chats.
Broadcast messages.
Features Exclusive to WhatsApp Business:
Business Profile.
Product Catalog.
Quick Replies.
Labels.
Message Statistics.
Automated Messages.
Number of Messages
One key difference between WhatsApp and WhatsApp Business is the number of messages that can be sent. With the standard WhatsApp application, you can only send messages to a limited number of people simultaneously. However, with WhatsApp Business, businesses can send messages to many people at once.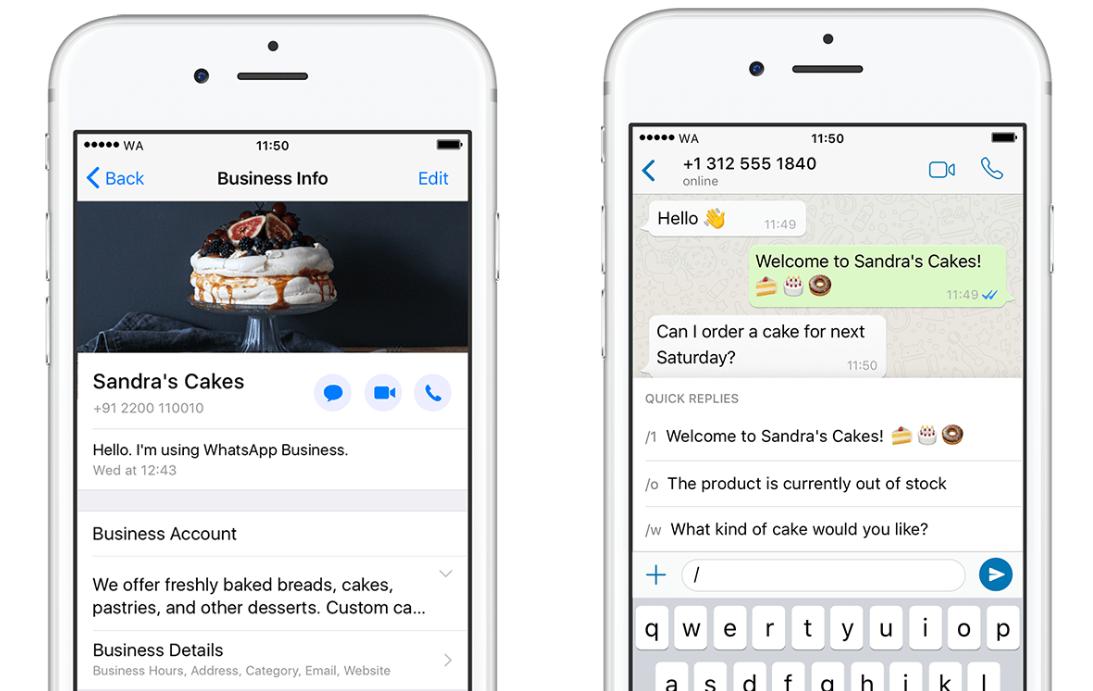 Setting Up a WhatsApp Business Account
To set up a WhatsApp Business account, follow these steps:
Download the WhatsApp Business app from the Google Play Store or App Store.
Accept the terms of service.
Register with a phone number different from your personal WhatsApp account.
Verify the phone number using the code sent via SMS.
Create a business profile and add relevant information.
Start using the app to interact with customers and manage your business
To migrate your regular WhatsApp account to WhatsApp Business, follow these steps:
Create a backup of your regular WhatsApp account.
Install the WhatsApp Business app on your device.
Verify the same phone number used for your regular WhatsApp account.
Restore the backup to import your chat history to the WhatsApp Business app.
Complete the business profile setup.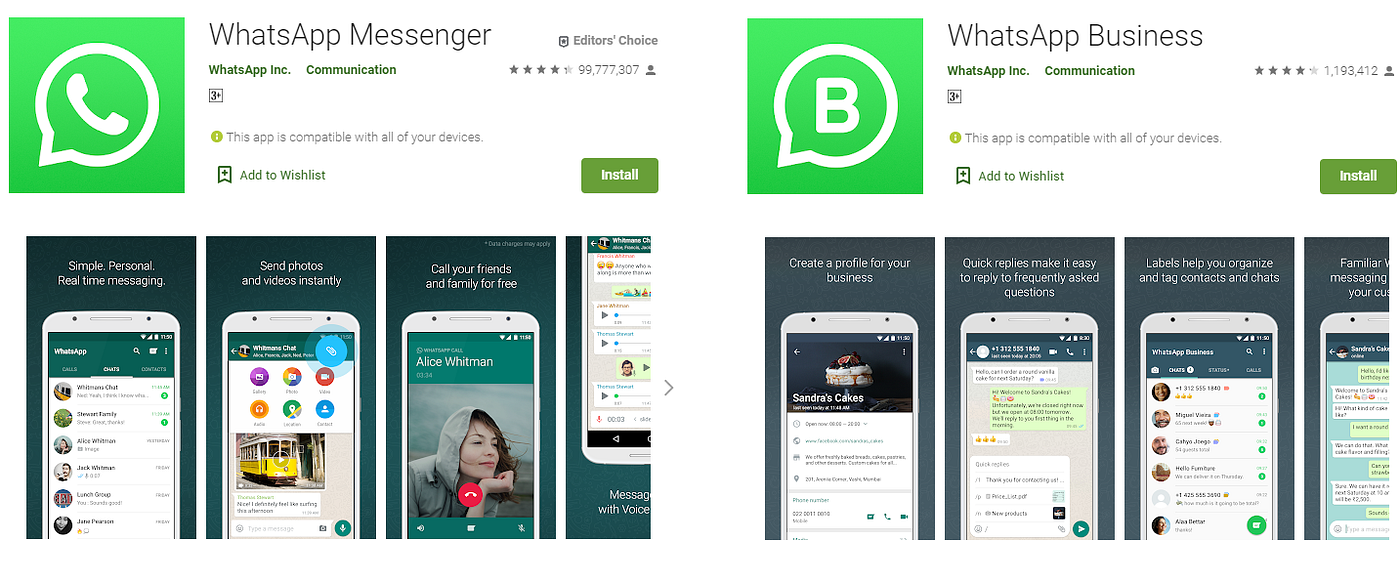 Creating a Backup
WhatsApp and WhatsApp Business allow users to create a backup of their messages. However, with WhatsApp Business, businesses can create a backup of their messages to their Google Drive account. This makes it easier for businesses to restore their messages if they switch to a new device or need to reinstall the app.
A little bit about WhatsApp Business API
A new platform, WhatsApp Business API, caters to medium and large-scale enterprises by offering a wealth of automation functionalities and bot-building capabilities.
To create a WhatsApp Business API account, businesses must use the API supplied by WhatsApp Business Solution Providers (BSP). This paid platform charges users based on their message sessions.
Some noteworthy features of this platform include:
Broadcast messages to an unlimited number of recipients
Allowing multiple users to manage chats.
Integration with CRM systems for conversation management.
Generating comprehensive analytical reports.
Compatibility with third-party applications.
Obtaining a green-tick verification badge on your WhatsApp Business account profile.
Developing a chatbot for WhatsApp to assist customers, generate leads, gather feedback, and more!
We tell you more about how we can set up Marketing, Support, Sales services on the eponymous sections of the site, see what tools and how you can use to attract and retain your customers on WhatsApp.
Conclusion
In summary, WhatsApp and WhatsApp Business are two different applications with unique features and functions. WhatsApp is a free messaging application that is designed for personal use. At the same time, WhatsApp Business is a standalone application that is designed for businesses to communicate with their customers more effectively. WhatsApp Business range of business features, such as quick replies, product catalogs, and broadcast messages, that are not available in the standard WhatsApp application.
While both apps allow users to send and receive messages, the purpose and capabilities of each app are quite different. Businesses looking to improve their customer service and communication with their customers should consider using WhatsApp Business. However, businesses must ensure that they use the app in a way that is compliant with WhatsApp's terms of service to avoid having their account suspended or banned.
In conclusion, both WhatsApp and WhatsApp Business are great tools for communication, but each has unique features and functions that cater to different types of users. Whether you're using WhatsApp for personal use or WhatsApp Business for your business, both applications provide a convenient and effective way to communicate with people all worldwide
Connect WhatsApp Business API now and use all the features of the most popular messenger to grow your Business
Ready to work Chatbots, Shared Team Inbox Chat, Automation Tools For Support, Sales and Marketing Teams
Get Started