How maximizing WhatsApp Business Web for Your Business Success?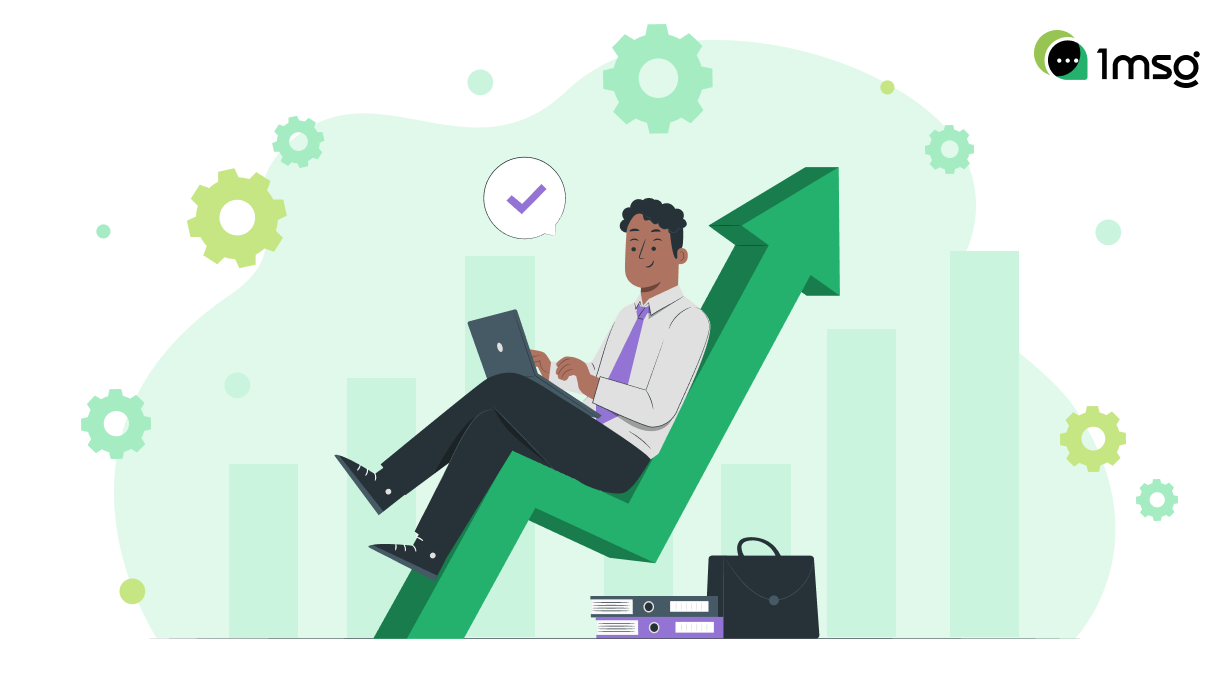 The Ultimate Guide to WhatsApp Business Web for Enhanced Customer Service: A Powerful Business Tool for Messaging
WhatsApp Business Web is an incredible business tool designed to empower businesses of all sizes. It enables them to communicate with customers seamlessly using the widely popular WhatsApp messenger. With a plethora of features and easy accessibility, businesses can now enhance their customer experience and take advantage of this powerful platform-based version of the popular messaging tool.
Here we will tell you how to customize and increase the efficiency of WhatsApp Web, but if you start WhatsApp Business API, the links will give you the tools you need to get started: WhatsApp Business API Shared Team Inbox Chat, Chatbot Builder, Automation tools.  
What is WhatsApp Web for Business and how to use WhatsApp Web mobile?
WhatsApp Business Web serves as a web-based version of the WhatsApp Business App that lets you engage with WhatsApp and the WhatsApp Mobile App using a PC or desktop. This enables you to exchange messages via your internet browser, turning it into a WhatsApp browser experience.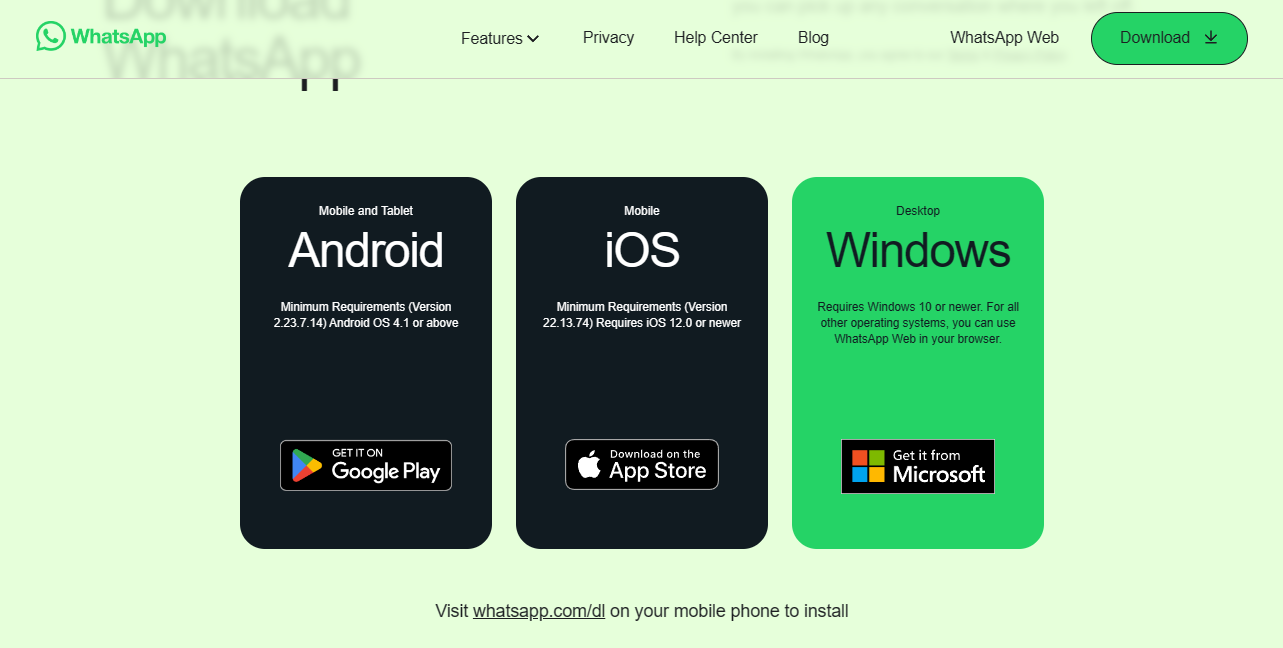 The application complements your current mobile WhatsApp Messenger app, synchronizing all of your messages and multimedia content across various devices, ensuring constant connection with each device.
It's only $30 for full access to WhatsApp Business API
Chatbots, chatbot builder, inbox chat, automated replies, broadcast newsletters - all included in the $30 price tag
Connect WABA
How to open WhatsApp Web and use WhatsApp Web online for your Business?
To open WhatsApp Web for Business, access the web-based version or download the desktop app. Follow these steps for a smooth WhatsApp login:
Open the Business App by visiting the WhatsApp Web Online platform or downloading the desktop version.
Use the WhatsApp Mobile App to scan the QR code displayed on your computer screen.
You are now logged into your WhatsApp web Business Account and can enjoy using the WhatsApp messenger for PC.

Benefits of using Web based WhatsApp for your Business.
improved customer service:
Quick replies enable you to respond to customer inquiries efficiently, improving response times.
Automated responses save time and resources by addressing common questions and concerns.
Messenger and WhatsApp Business integration allows you to connect with clients on both platforms for seamless customer support.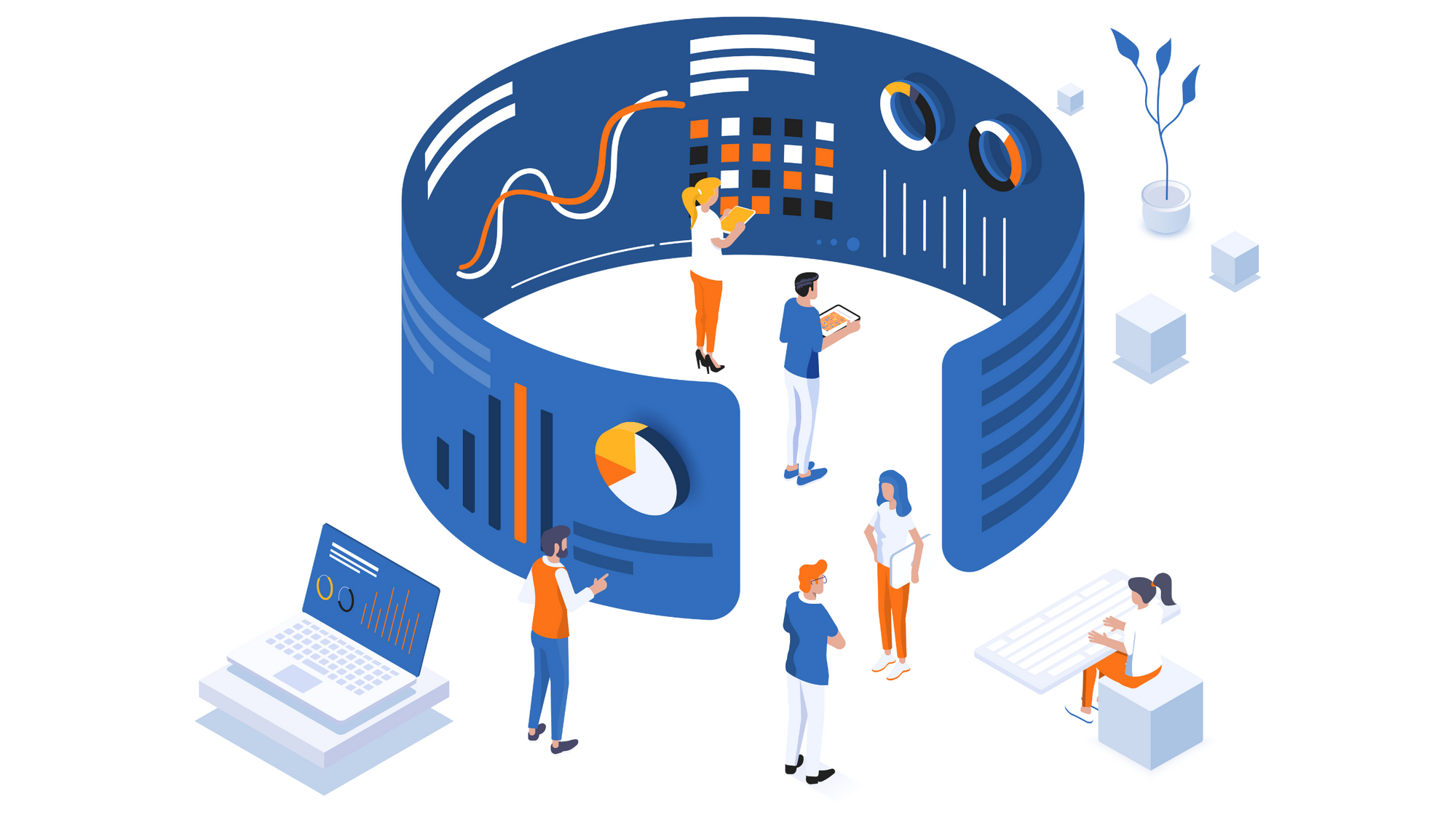 Increased Accessibility:
WhatsApp Web or Desktop enables you to access your business account on any computer using a browser or the desktop app.
The WhatsApp Business Mobile App allows you to manage your account on the go, ensuring you never miss a client interaction.
WhatsApp Business Online ensures your business is always available, even when you are not at your computer.
Enhanced Business Management:
Labels help you organize and categorize customer conversations, making it easier to track and manage client interactions.
The WhatsApp Business API lets you integrate WhatsApp with your existing customer service tools, streamlining your processes.
Customer care can be simplified by managing both personal and business accounts using the same app.
WhatsApp Web does not have the ability to routing and routing the client path, read our material if you want to set up routing in your business: 1MSG.io — Routing conversations in WhatsApp.
Increased Customer Reach:
With more than 2 billion WhatsApp users worldwide, your business can tap into this vast audience and expand its client base.
QR codes allow customers to quickly and easily connect with your business by scanning the code from print materials or social media.
The platform's popularity and familiarity make it an ideal choice for businesses to build trust and credibility with clients.
Cost-Effective Solution:
WhatsApp Business Web offers a low-cost, feature-rich platform for businesses to improve their customer experience without breaking the bank.
Small businesses can particularly benefit from this cost-effective solution to enhance their customer support and expand their reach.
WhatsApp Web is free for users, but WhatsApp Business API has more features. If you want to know what the price of WABA is, check out our article: 1MSG.io — WhatsApp Business API Payment model.
Data Security:
WhatsApp Web PC and mobile app use end-to-end encryption to ensure the security of your business communications.
How to use WhatsApp Business Web on a windows PC?
If you manage your business through a Windows device, downloading the WhatsApp desktop app is a straightforward process.
Access the Microsoft Store and search for "WhatsApp Desktop."
Select "Get" to download and install the application.
Launch the recently installed WhatsApp application on your PC.
Employ the WhatsApp application on your phone to scan the QR code displayed on your desktop screen.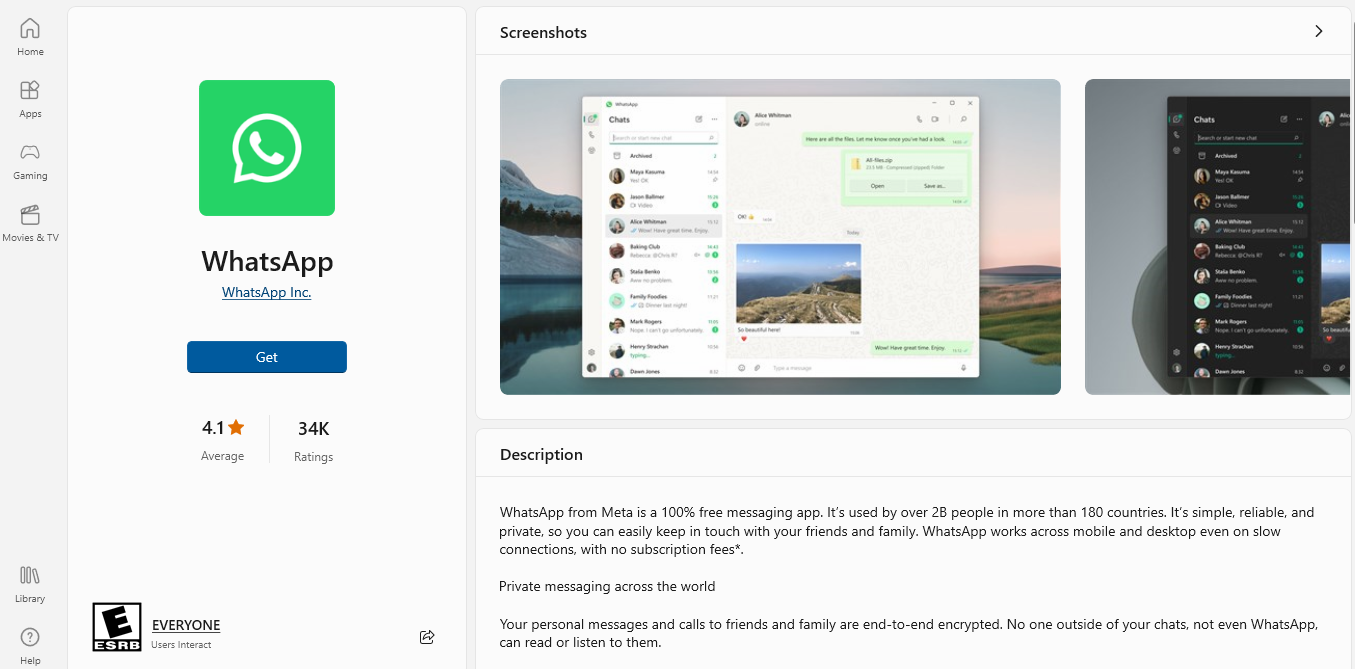 You can now enjoy using the WhatsApp Business desktop app on your windows computer.
With WhatsApp Web you can connect up to 4 operators per number, but in 1msg.io Shared Inbox chat there is no limit on the number of users: one number - as many users as you want.
How to use WhatsApp Business app on Mac?
To access WhatsApp Business on your Mac, employ the native WhatsApp Desktop application.
Visit the App Store and search for "WhatsApp Desktop."
Select "Get" to download and install the program.
Launch the recently acquired WhatsApp application on your Mac.
Activate WhatsApp on your mobile device to scan the QR code displayed on your Mac screen.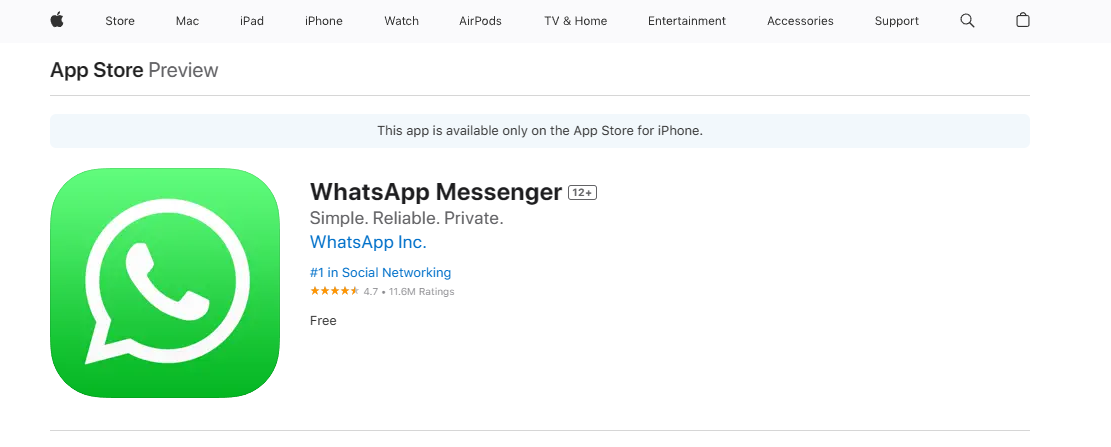 By following these simple steps, you can enjoy the WhatsApp Business desktop application on your Mac devices.
WhatsApp Business API vs. WhatsApp Business Web: A brief comparison
WhatsApp offers two popular solutions for business communication: WhatsApp Business API and WhatsApp Business Web. Here, we briefly compare these two platforms.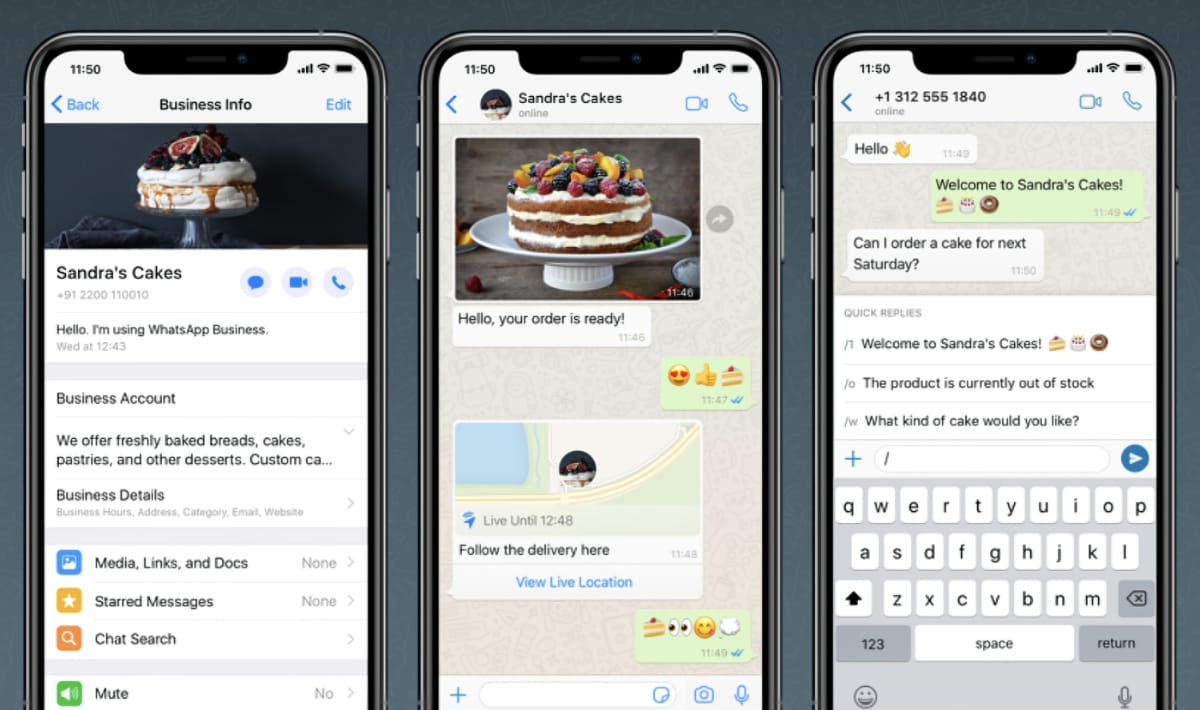 WhatsApp Business API: Aimed at medium to large businesses, the API offers advanced messaging capabilities and integration with existing systems. Key features include scalability, integration with CRM and customer service tools, and messaging automation through chatbots.
WhatsApp Business Web: This web-based platform is ideal for small businesses seeking an easy-to-use solution. It offers quick replies, labels for organizing chats, and a user-friendly interface accessible via a web browser or desktop app.
When you access the WhatsApp Business API, you can no longer use the regular WhatsApp and WhatsApp Business App, including their WEB versions. That's why we offer all 1msg.io customers instant access to Shared Team Inbox Chat. We've been explaining the benefits of the podium chat in detail in this article: Leveraging WhatsApp Business API for Enhanced Customer Communication: The Power of Multiagent Shared Inbox Chat. In addition to chat, you also get access to other important and popular WhatsApp Business API tools, such as: Chatbot Builder, Bulk Senders, and other Automation tools like autoresponders and time-scheduled messaging.
In summary, the WhatsApp Business API is designed for businesses with higher messaging demands and a need for integration with existing systems, while WhatsApp Business Web caters to small businesses looking for a simpler, web-based communication platform.
In 1msg.io you can access the WhatsApp Business API, build your own bot to process incoming and outgoing messages in WhatsApp, get a WhatsApp Green tick, use inbox team chat to communicate with customers and much more.
In summary, WhatsApp Business Web is an excellent solution for businesses looking to improve their customer service and reach a wider audience. Whether you're using the web-based version or downloading the app, this platform offers a simple and effective way to communicate with your clients."
Connect WhatsApp Business API now and use all the features of the most popular messenger to grow your Business
Ready to work Chatbots, Shared Team Inbox Chat, Automation Tools For Support, Sales and Marketing Teams
Get Started