WhatsApp Communities: A Comprehensive Guide for Businesses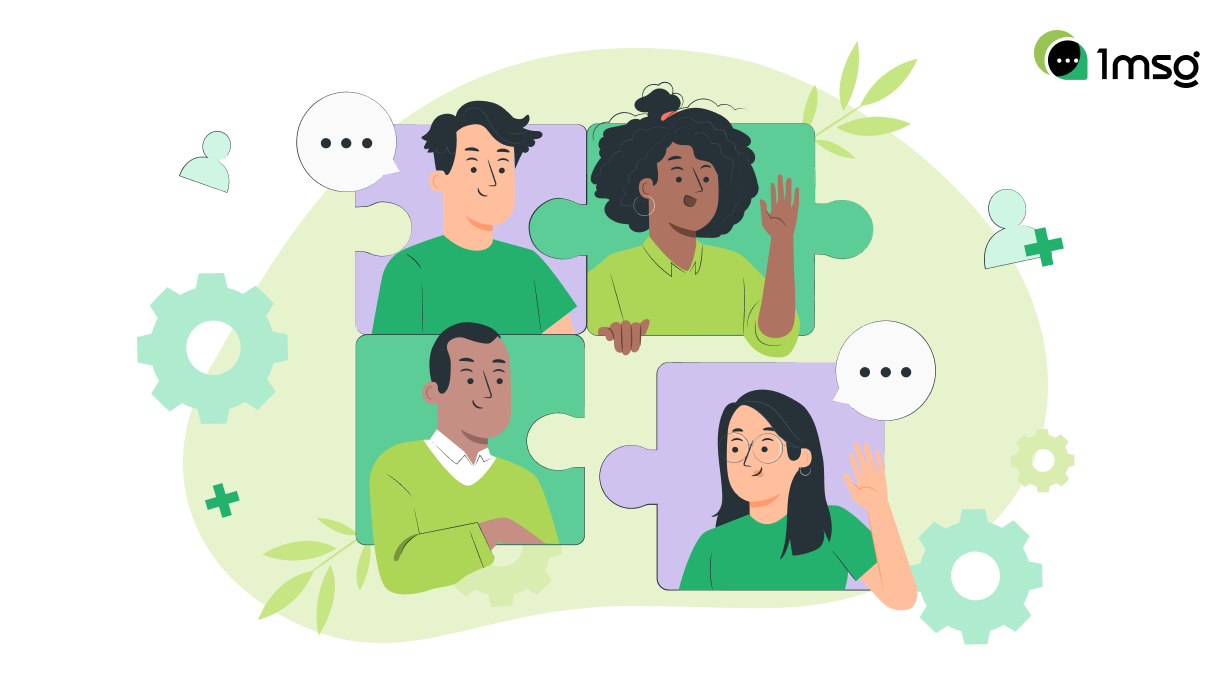 WhatsApp has grown beyond a simple messaging app to a platform that fosters community engagement. In this article, we will guide you on how to leverage WhatsApp communities to connect, communicate, and engage with your audience.
What is communities in WhatsApp?
Communities in WhatsApp are similar to groups but with advanced features. They allow businesses to engage with customers in a more organized and streamlined manner. These communities can be used to share updates, gather feedback, answer queries, and build relationships with customers.
What is the Use of Community in WhatsApp?
Communities can be highly beneficial for businesses. They can act as a platform for direct communication with customers, providing real-time updates, customer support, and an avenue for customers to interact with each other. Moreover, they also help in building a sense of belonging among customers, leading to increased brand loyalty.
How to Create a Community in WhatsApp?
Creating a community in WhatsApp involves a few simple steps:
Open WhatsApp and click on the three-dot menu at the top right corner.
Select 'New group', add participants, and then click on 'Create'.
Customize the community by adding a relevant name and picture.
Set the necessary group settings to manage the community effectively.
How to Use Community in WhatsApp?
Using a community effectively requires a strategic approach. Here are some tips:
Regularly share relevant content and updates.
Encourage active participation from members.
Use the community for customer support.
Monitor and moderate the community to ensure a healthy environment.
If you start using WhatsApp Business API in your work, sooner or later the question of scaling your business will arise, you need a number of tools, among them: Shared Team Inbox Chat, Bulk messaging, Automatic responses, Chatbots, Mobile App, API doc.
You can learn more about how WABA can help you take your business to the next level from these articles: Boosting Customer Service with Auto Replay Features on WhatsApp Business, Harnessing the Power of WhatsApp Scheduler for Your Business, Leveraging WhatsApp Business API for Enhanced Customer Communication: The Power of Multiagent Shared Inbox Chat.
WhatsApp VIP: A Special Aspect of WhatsApp Community
WhatsApp VIP is a concept where certain members of the community are given a 'VIP' status. These could be loyal customers, influencers, or anyone who adds significant value to your community. This strategy can incentivize other members to be more active and engaged.
Features WhatsApp Communities Offer
WhatsApp communities come with several useful features. For instance, you can set group descriptions to set the tone and expectations for the community. You can also set admin controls, allowing you to manage who can change the group info or send messages. Moreover, there's the 'Mention' feature, which can be used to address specific members in the group.
WhatsApp Community Guide: Best Practices
Here are some best practices to consider:
Set clear community guidelines.
Actively engage with the community members.
Address customer queries promptly.
Provide exclusive content or offers to your community members.
Conclusion
WhatsApp communities present a unique opportunity for businesses to directly engage with their customers. By creating and managing these communities effectively, businesses can not only improve their customer service but also foster a sense of community, making their customers feel more connected to the brand. Always remember to respect the privacy and preferences of your community members while using the powerful features WhatsApp communities offer.
Connect WhatsApp Business API now and use all the features of the most popular messenger to grow your Business
Ready to work Chatbots, Shared Team Inbox Chat, Automation Tools For Support, Sales and Marketing Teams
Get Started