9 Essential WhatsApp Business App Features You Need to Know
When it comes to instant messaging apps, WhatsApp stands tall among its counterparts. But its use isn't limited to personal communication; with the advent of the WhatsApp Business App, businesses of all sizes have been empowered to streamline their operations and communication. Let's delve into the fascinating world of WhatsApp's new features aimed at enhancing business communication.
Business Profile
The business WhatsApp app allows you to create a dedicated business profile with all the necessary information such as business description, email, address, and website. This facilitates easy discovery and provides potential customers with important information at a glance.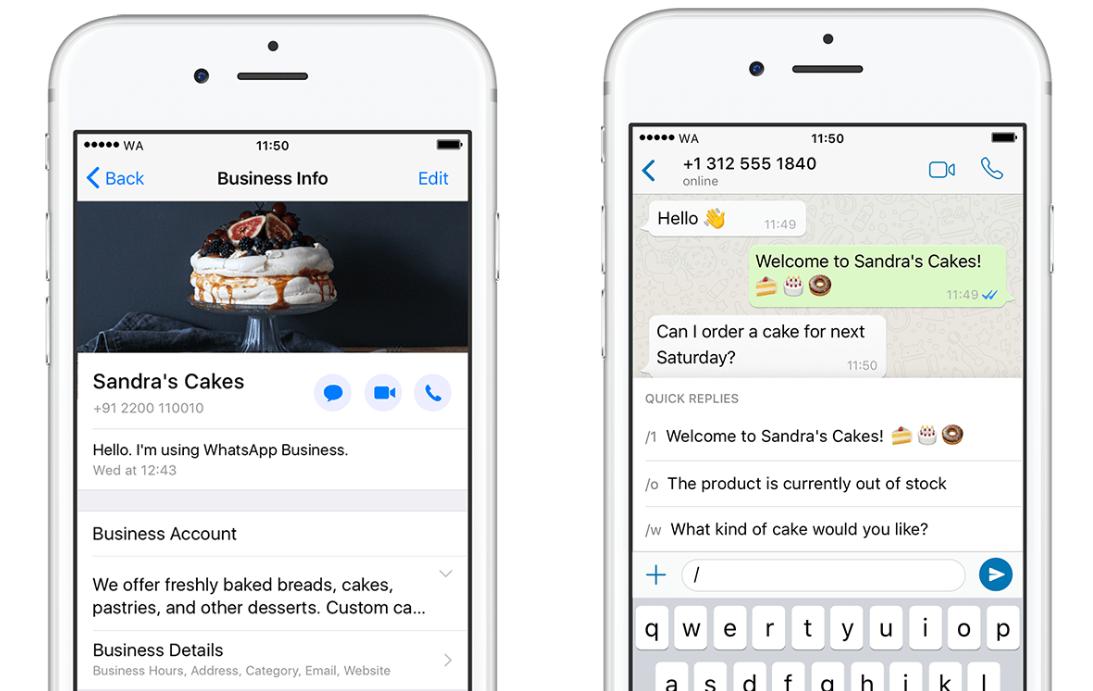 How do I make a business profile?  
Download the WhatsApp Business App and install it
Link your number to the WhatsApp Business APP app.
Go to settings. You will have the opportunity to customize your business profile so that it reflects your business in the way that is closest and clearest to the customer.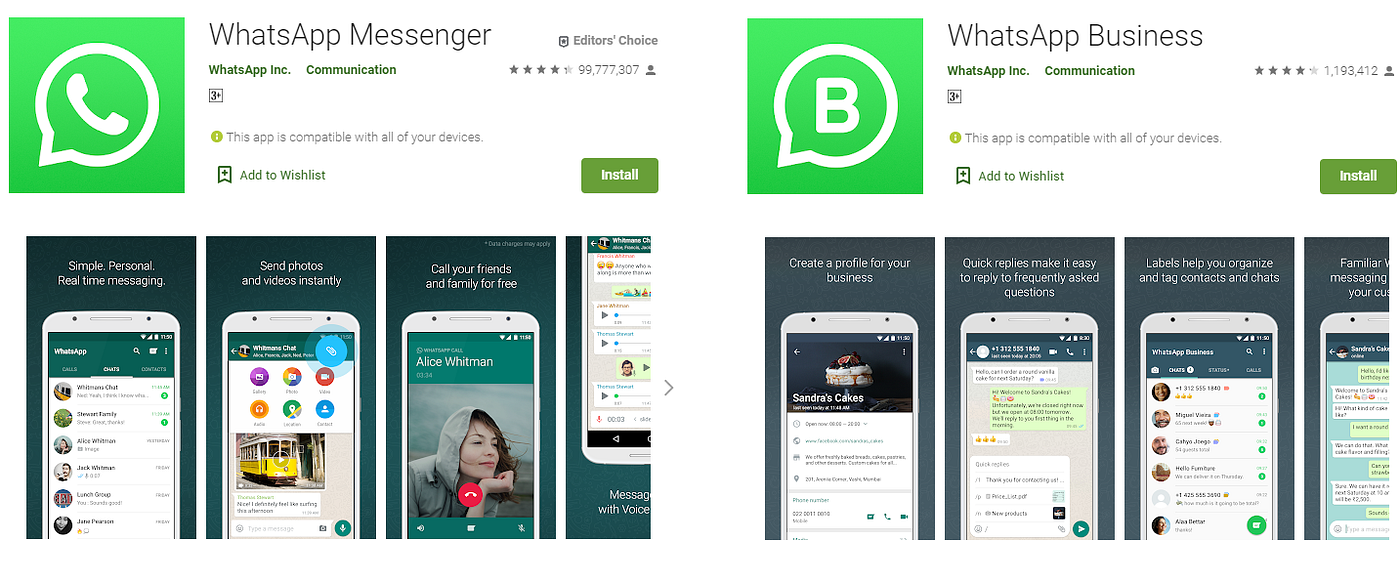 You can learn more about what is WhatsApp business accounts, setting up a business profile and choosing the best description for a business profile in these articles:  1MSG.io — How to Create a WhatsApp Business App Account, 1MSG.io — 11 Ideas to Describe Business Profiles in WhatsApp. Setting up your business profile correctly is one of the most basic uses of WhatsApp.
It's only $30 for full access to WhatsApp Business API
Chatbots, chatbot builder, inbox chat, automated replies, broadcast newsletters - all included in the $30 price tag
Connect WABA
Catalogue Feature
One unique feature of the WhatsApp Business account is the catalogue feature. It allows businesses to showcase their products and services directly on the app, providing a mini e-commerce platform that's readily accessible to customers.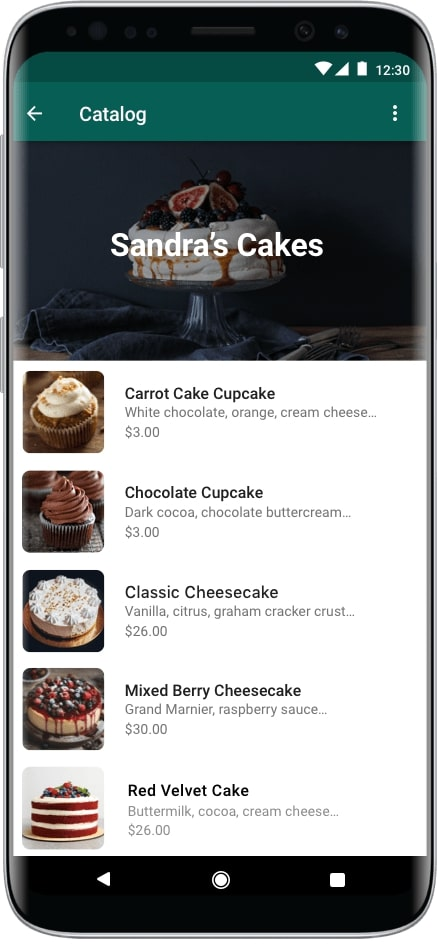 Here's how you can set up a Collection in WhatsApp:
Launch the WhatsApp Business application.
Navigate to the 'Chats' tab.
Select 'More options', followed by 'Business tools', 'Catalog', and then 'Add new collection'.
Assign a suitable name to your collection.
Click on 'NEXT'.
Pick out the catalog items that you wish to feature in your collection.
Hit 'DONE'.
After completing these steps, your Collection is ready for users to explore your services or products and place orders directly within WhatsApp. They can then share their chosen order and discuss payment procedures in the chat. As a business owner, you might encounter a large influx of such inquiries. To tackle these requests efficiently and provide a satisfying customer experience, WhatsApp has the Interactive Business Messages feature at your disposal.
Auto-reply and Automated Messages
To maintain constant engagement, WhatsApp Business offers a feature to set automated responses. For instance, businesses can establish an instant auto-reply for incoming messages or set away messages during non-working hours.
In today's fast-paced communication environment, an away message can help maintain your customer's expectations. With the WhatsApp Business app, you can establish automated replies to be delivered at your convenience.
How do I set up auto-answers?
Follow these steps to activate the auto-reply feature on your WhatsApp Business app:
Navigate to Settings: Start by opening the WhatsApp Business app. Click on the three dots located at the top right corner of the Chat window. Proceed by selecting Settings -> Business Settings -> Away message.
Switch on 'Send Away Message': Enable this feature by flipping the switch next to 'Send away message'.
Personalize Your Away Message: Click on the message box to type in your customized away message for your customers. Upon completion, click 'Ok'.
Schedule Your Away Message: Arrange your away message's delivery based on your needs:
Always send: Opt for this when you're not available for a long period, for instance, during a vacation.
Custom schedule: Use this to deliver automated messages at specific times of the day.
Outside of business hours: Choose this to send automated messages only when you're off duty. Remember to set your business hours in your WhatsApp Business profile.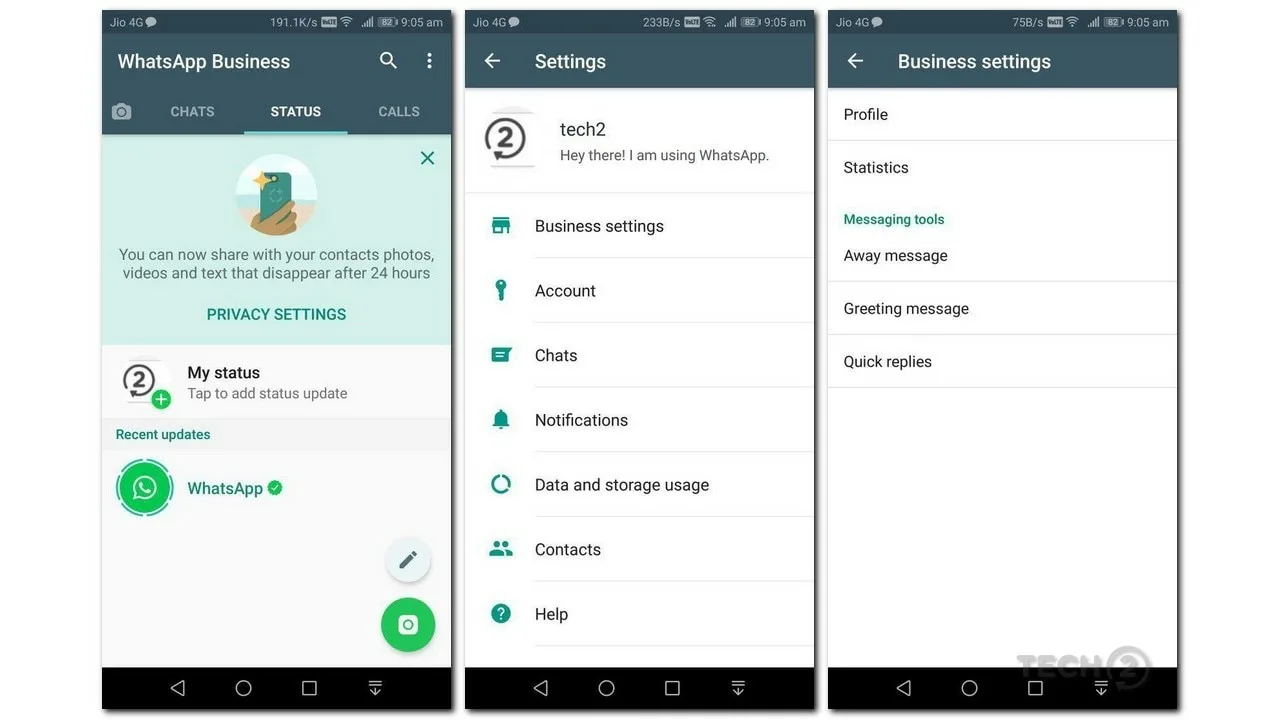 After this decide on the Recipients: Determine who will receive your away message:
Everyone: This will deliver automated messages to everyone who messages you outside business hours.
Everyone not in the address book: This sends messages to those who are not in your contacts list.
Everyone except: This excludes certain contacts from receiving your auto-replies.
Only send to: This allows you to send messages exclusively to a select list of contacts.
By following these straightforward steps, you can easily activate the auto-reply feature on your WhatsApp Business App.
If you're wondering how you can set up autoresponders on the WhatsApp Business API, check out this article: Boosting Customer Service with Auto Replay Features on WhatsApp Business (1msg.io).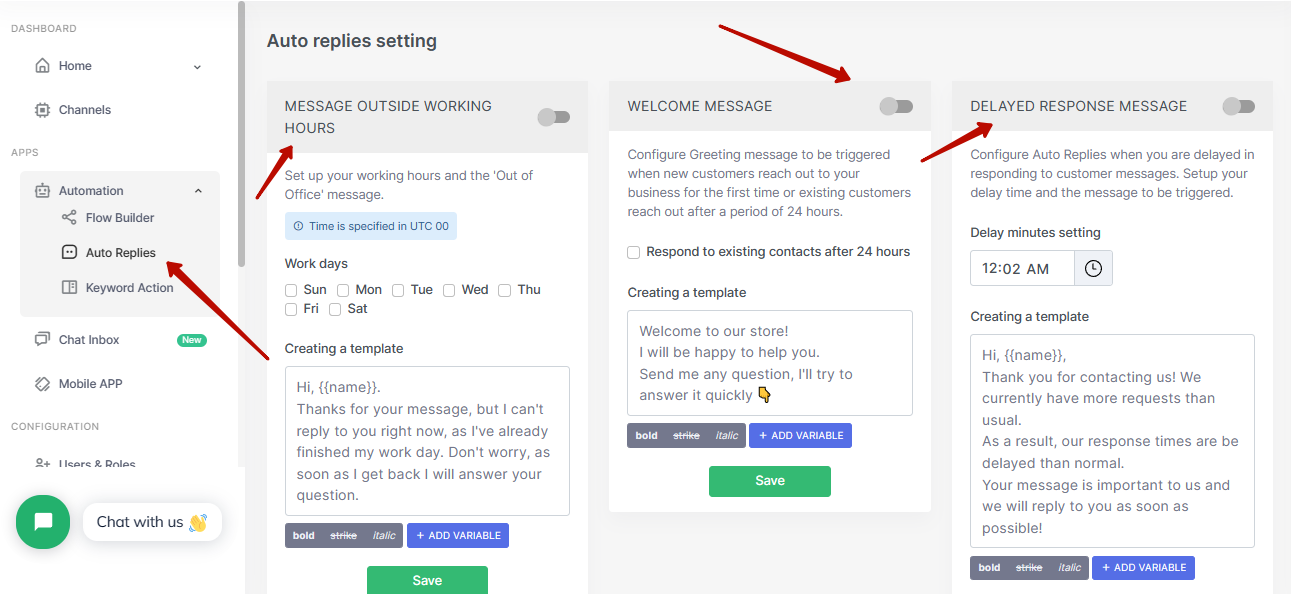 Message Labels
Message labelling is a smart WhatsApp function that helps you to organize chats and keep track of customer interactions. You can categorize chats using different labels, making it easier to manage and follow up on conversations.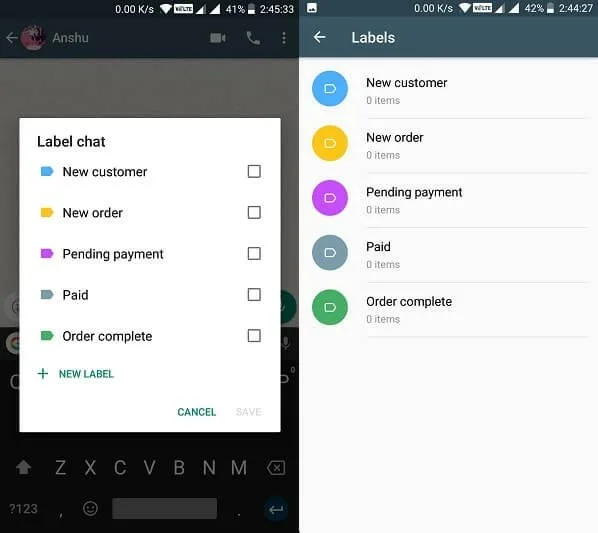 How to set up Message Labels
Labels are not WhatsApp new features, but they are very, very useful for work, watch the video how you can set up your work with labels.
Quick Replies
This WhatsApp business feature enables you to save and reuse messages you frequently send, facilitating swift response times and ensuring a smoother conversation flow.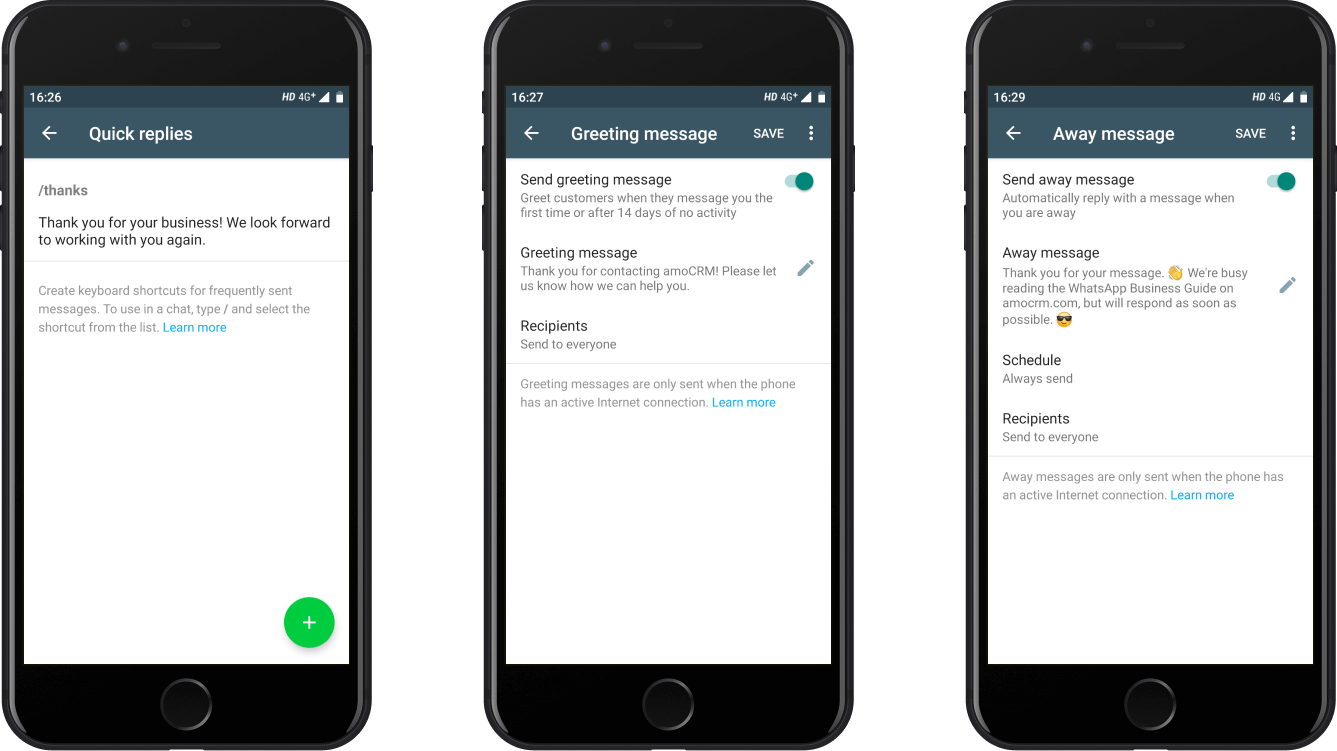 How do I set up quick replies?
Here's a restructured version of the steps to add quick replies on the WhatsApp Business App:
Navigate to the Business Tools page, identifiable by the shop icon within the WhatsApp Business App, and select the Quick Replies option.
Click on the button for adding a new quick reply, which is represented by a plus (+) icon.
Create a shortcut for your quick reply. Shortcuts are beneficial for quickly locating a specific reply from an extensive list. For demonstration purposes, we'll use "thanks1" as the shortcut.
Type in your desired reply message. You have the option to attach an image to the message, and your text will be displayed below the attached image. Once your content with your message, press Save.
This page also allows you to modify any previously saved quick replies. Simply select the quick reply you want to adjust, and the edit screen will pop up. Don't forget to Save any changes made.
You will be able to add quick reply buttons and messages list via WhatsApp Business API, that functionality has more advanced features compared to just WhatsApp Business APP. You can learn more in this article: 1MSG.io — WhatsApp Buttons and List Messages Feature.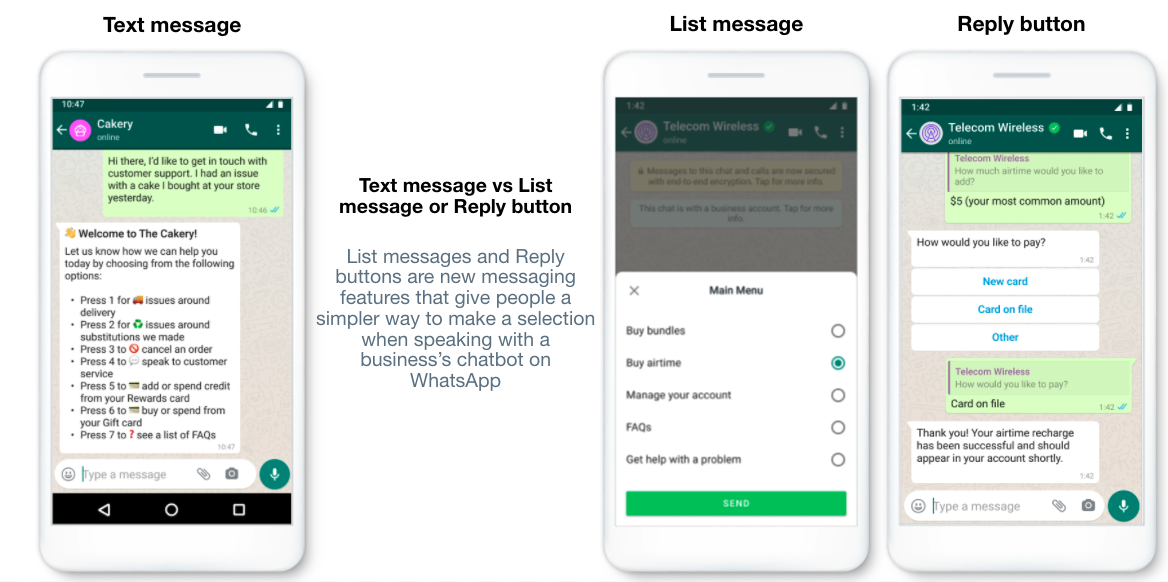 Broadcast Lists
The business WhatsApp app allows you to send messages to multiple contacts at once through its broadcast list feature. It's a handy tool for sending updates, offers or important messages to multiple customers simultaneously.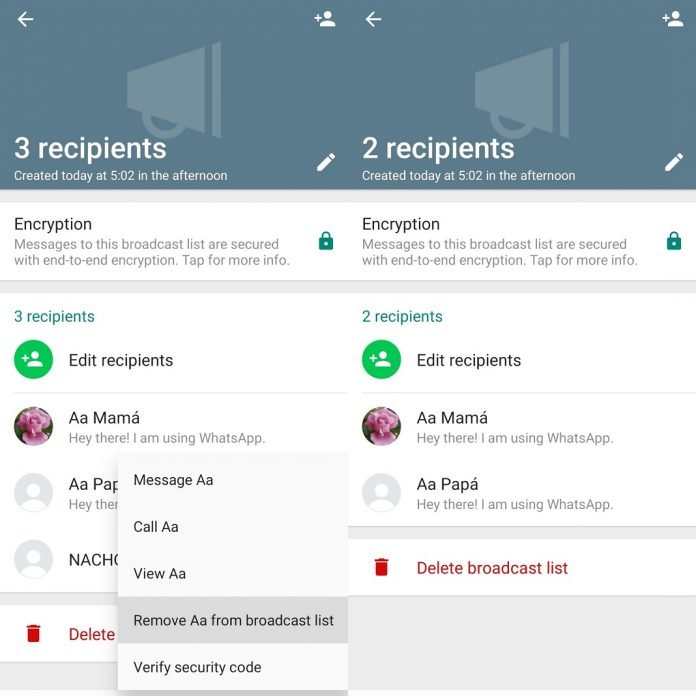 When leveraging the Broadcast feature in the WhatsApp Business App, you should note the following characteristics:
Each broadcast message is individually sent to each recipient in your contact list, maintaining a personal touch.
The broadcast list can include up to 256 contacts, allowing for wide-reaching communication.
The broadcast communication is confidential. Every recipient will perceive the broadcast message as a standard chat message.
Recipients cannot distinguish whether the message received is part of a broadcast; no label indicates this.
The recipient needs to have your number saved in their contacts to successfully receive the broadcast message.
To set up a broadcast list, follow these steps:
Launch the WhatsApp Business application.
Select the More options (or three-dot menu) and then choose New Broadcast.
Browse or select the contacts you wish to include in the broadcast list.
Confirm your selection by tapping the check mark.
You can learn more about the broadcast in this article: 1MSG.io — WhatsApp Groups or WhatsApp Broadcast. Or use our ready-made solution: a Bulk messenger in WhatsApp.
WhatsApp Web
With the 'Go to WhatsApp' web feature, businesses can communicate with customers from a desktop interface. This makes multitasking easier and improves productivity, especially for businesses that deal with a high volume of customer interactions daily.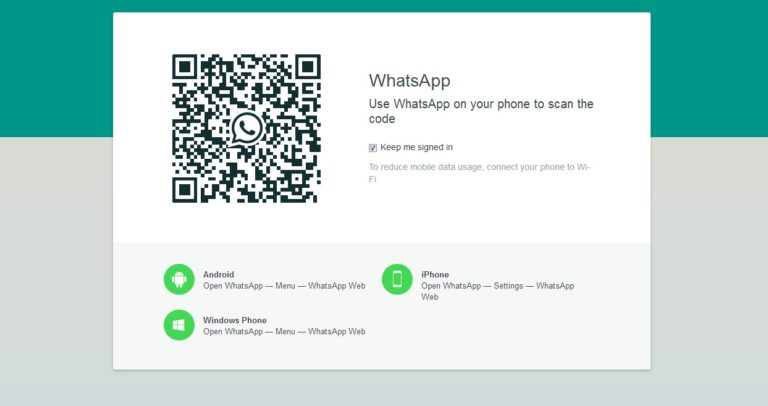 To use WhatsApp Web, just follow the link and scan the qr with your device. WhatsApp Web allows you to correspond with clients, there is a limit, you can chat with up to 6 operators from one number.
If you want to bypass that restriction, as well as have the ability to route operators and assign persons responsible for chats, then use the shared team inbox chat 1msg.io.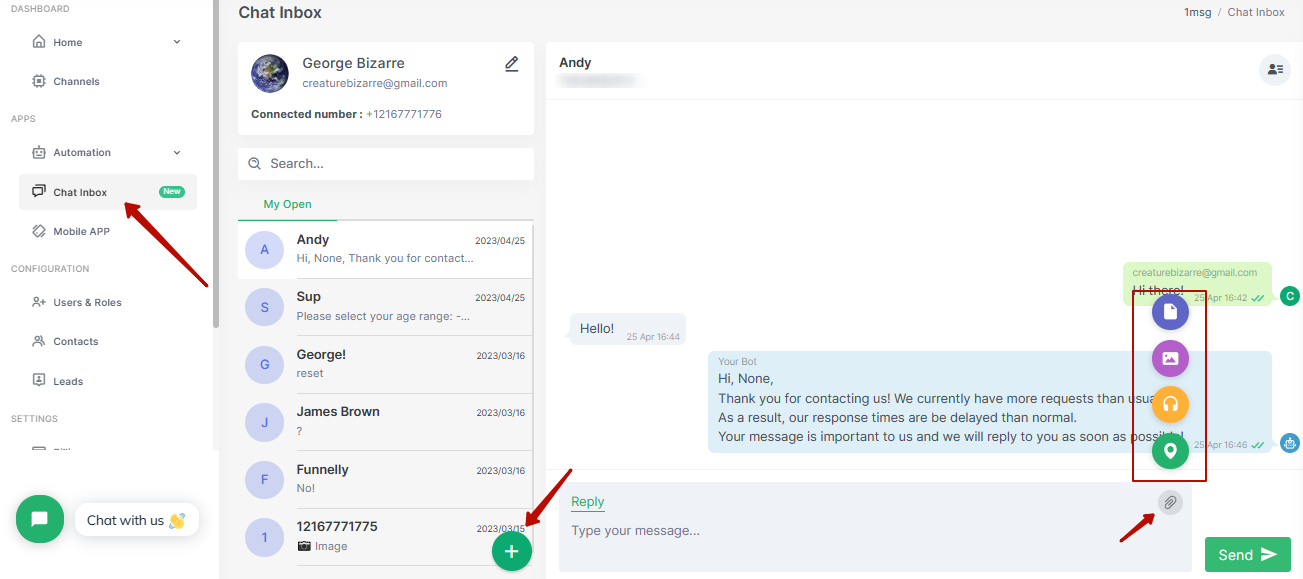 Insights and Analytics
WhatsApp Business offers insights about message delivery, read receipts, and reply statistics, helping businesses understand customer engagement better and shape their marketing strategy accordingly.
Single proprietors or small teams running small businesses typically utilize the WhatsApp Business App for customer communication.
From the WhatsApp Business App, you can monitor the following:
Messages sent: This refers to the total count of messages dispatched through WhatsApp Business.
Messages delivered: This shows the count of your messages that successfully reached your contacts.
Messages read: This is the tally of your messages that your contacts have opened and read.
Messages received: This indicates the count of messages you've received from your contacts.
These numbers, when compared, can provide valuable insights about your business. For instance, comparing the number of messages received to messages delivered could help you understand the level of engagement your contacts have with your business via WhatsApp.
This statistic is not too complete, if you are interested in more information, then consider connecting to WhatsApp Business API, where you can collect all the information that only WhatsApp allows you to collect.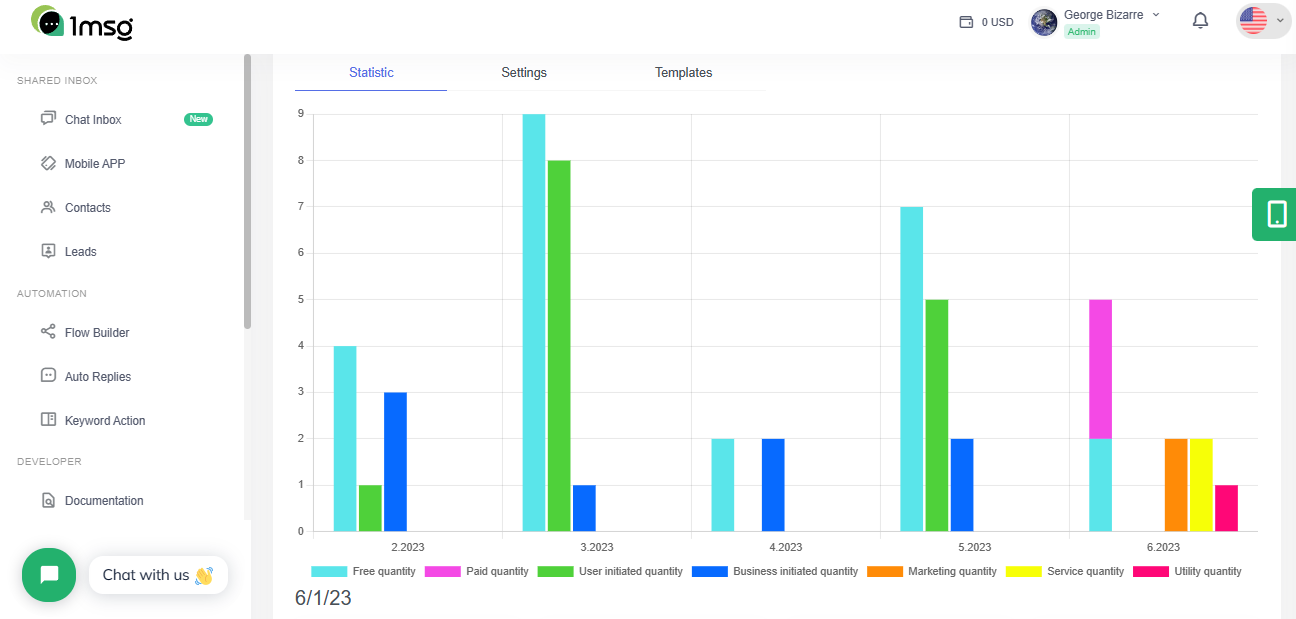 WhatsApp Business API
For larger businesses, the WhatsApp Business API provides a robust platform to integrate WhatsApp communication into existing customer relationship management systems, or other software tools.
After connecting the number to WhatsApp Business API, you will no longer be able to use the number in regular WhatsApp and WhatsApp Business applications, but we immediately open Inbox chat, Automation tools and Chatbot builder on WhatsApp Business API number for our customers. If you want to learn more about the WhatsApp Business API, follow this link.
WhatsApp Business Account Benefits
Businesses around the globe are leveraging these features to their advantage. Having a WhatsApp Business account offers numerous benefits:
Improved Customer Service: By using auto-replies, quick replies, and group chats, businesses can provide instant and personalized customer service.
Effective Marketing Platform: The catalogue feature, broadcast lists, and WhatsApp business groups are powerful tools for marketing and promoting products or services.
Enhanced Efficiency: The 'Go to WhatsApp' web feature and contact syncing with CRM systems improves overall business efficiency by saving time and avoiding redundancies.
Conclusion
With the right WhatsApp setting and smart use of these features, businesses can enhance their customer interaction and communication significantly. The benefits extend beyond just communication, offering a platform for marketing, customer service, and community building.
In a typical WhatsApp chat example, a customer might inquire about a product or service. Businesses can reply with a quick response, possibly even directing the customer to their product catalogue within the app. For large scale inquiries, automated responses can ensure timely communication.
The WhatsApp Business account benefits is a great addition to any business's communication arsenal. Its features are designed to optimize business operations and provide a seamless experience for both businesses and customers. Embrace the world of WhatsApp Business and explore a new era of digital communication.
Connect WhatsApp Business API now and use all the features of the most popular messenger to grow your Business
Ready to work Chatbots, Shared Team Inbox Chat, Automation Tools For Support, Sales and Marketing Teams
Get Started