15 Creative WhatsApp Promotional Messages that Excel in Conversion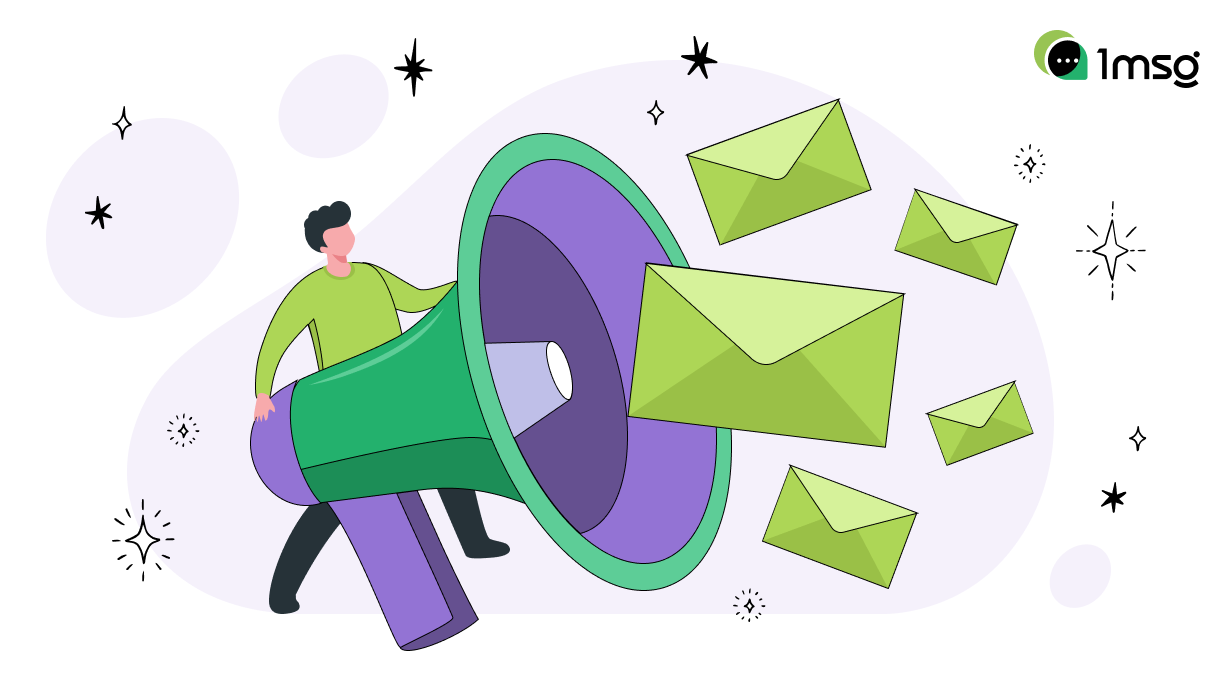 WhatsApp, with its global user base of over two billion, has rapidly become a dynamic marketing platform. Businesses leverage this tool to send promotional messages and create personalized customer experiences. Here, we bring you 15 WhatsApp promotional message examples that have shown prowess in improving conversion rates. These creative WhatsApp messages can serve as inspiration for your next campaign. Use them, as well as all the other features of the WhatsApp Business API, to increase Sales and Customer Support for your Business.
WhatsApp Advertising Messages Sample:

Product Launch Message
Sample: "Hello [Customer Name], we're thrilled to introduce our newest product, the [Product Name]. Check it out and let us know your thoughts! [Product Link]"
This WhatsApp marketing sample effectively notifies customers of a new product while piquing their curiosity and inviting interaction.
Limited Time Offer Message
Sample: "Dear [Customer Name], don't miss out on our exclusive 48-hour sale! Enjoy 20% off on all products. Shop now: [Website Link]"
By introducing a sense of urgency, this promotional WhatsApp messages encourages customers to act quickly, boosting conversion rates.
It's only $30 for full access to WhatsApp Business API
Chatbots, chatbot builder, inbox chat, automated replies, broadcast newsletters - all included in the $30 price tag
Connect WABA
Event Invitation
Sample: "Hi [Customer Name], we'd love for you to join us at our upcoming event! RSVP here: [Event Link]"
This WhatsApp promotion message offers a personal touch to event invitations, making customers feel valued and fostering brand loyalty.
You can learn more about how to organize a newsletter for your event on WhatsApp in this article: Streamlining Your Event Invitations with WhatsApp Business API (+Message Samples).
Service Reminder
Sample: "Dear [Customer Name], it's time for your next service appointment. Schedule now for a 10% discount: [Booking Link]"
Service reminders serve dual purposes, keeping customers engaged and promoting sales, especially when paired with a tempting discount.
In the chatbot you can set up automatic reminders to the client, which will be sent to him after some time, learn more about that in this article: Boosting Customer Service with Auto Replay Features on WhatsApp Business.
Loyalty Program Invitation
Sample: "Hi [Customer Name], become a part of our loyalty program and enjoy exciting benefits. Join now: [Loyalty Program Link]"
This message boosts customer retention by inviting them to participate in a loyalty program, promising them exclusive benefits.
In order for all of your customers to become loyal, you need a specialized approach to each of your customer categories, learn more about this article: Understanding Your Clients: 14 Types of Customers for Businesses Using WhatsApp Business API.
Special Occasion Discounts
Sample: "Dear [Customer Name], celebrate your birthday with a 25% discount on us! Use code BDAY25 at checkout: [Website Link]"
Such promotional messages examples make customers feel special on their big day, enhancing customer relationship while promoting sales.
Re-Engagement Message
Sample: "Hey [Customer Name], we've missed you! Come back and enjoy a 15% discount on your next purchase. [Discount Code]"
Re-engagement messages help in retaining customers, reminding them of your brand, and offering an incentive to return.
You can easily gather an audience in WhatsApp for reengagement by using the tagging system in the Chatbot. You can categorize audiences into groups based on tags, so you can send them out in the future.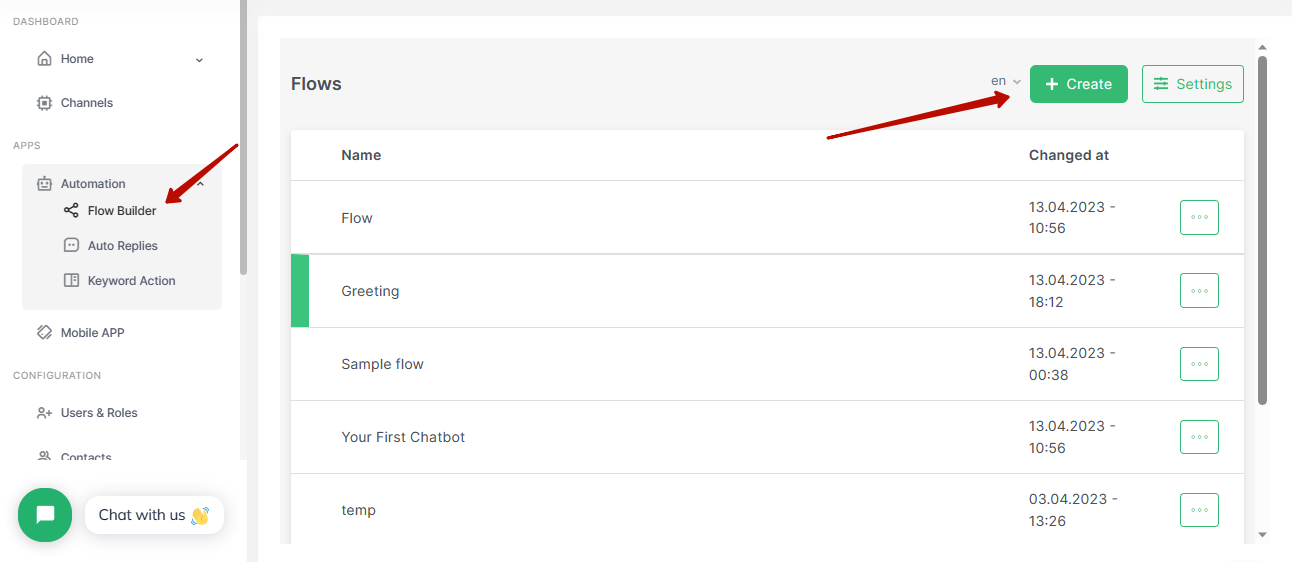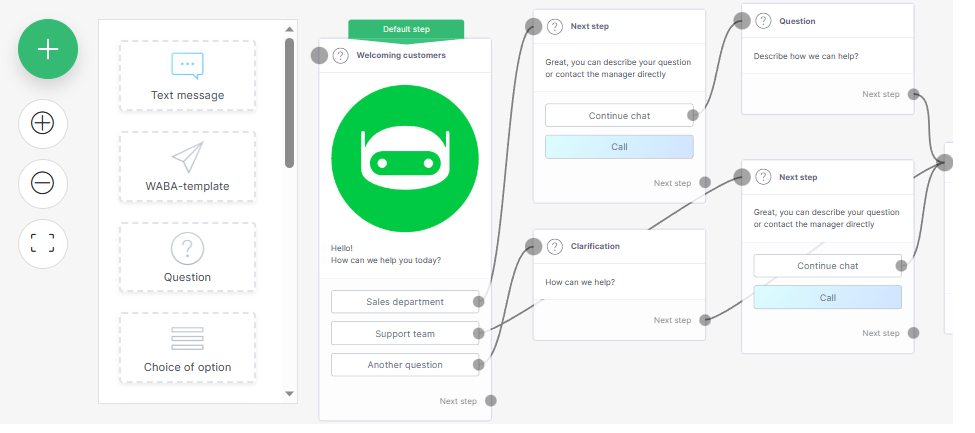 Exclusive Preview Invitation
Sample: "Hello [Customer Name], we'd love for you to preview our upcoming collection. Access the exclusive preview here: [Preview Link]"
An invitation to an exclusive preview adds a sense of exclusivity and value to your WhatsApp marketing messages, enticing customers to explore your new offerings.
Order Confirmation Message
Sample: "Hi [Customer Name], your order [Order Number] has been confirmed and is on its way! Track it here: [Tracking Link]"
Order confirmation messages are a great way to keep customers updated and assure them that their order is being processed.
WhatsApp Business API has a special category for such messages - authentication messages, they can be created using the template message editor in 1msg.io.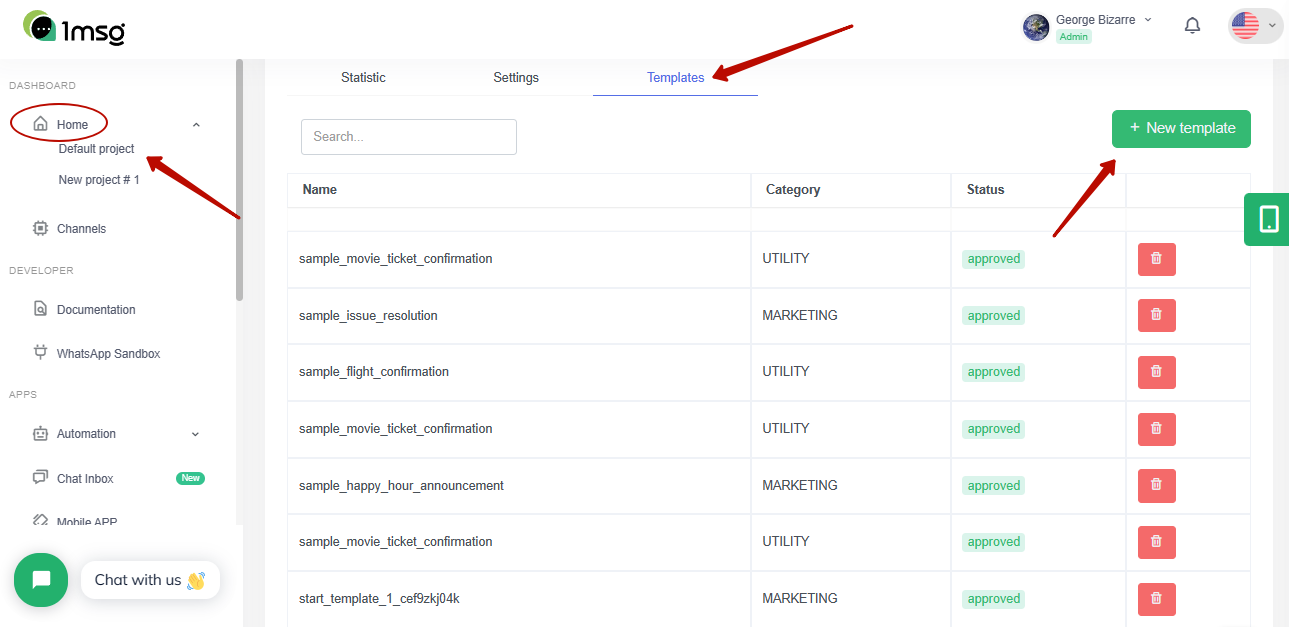 Restock Alert
Sample: "Great news, [Customer Name]! Your favourite [Product Name] is back in stock. Get it before it's gone: [Product Link]"
A restock alert for a previously sold-out item shows customers that you're attentive to their needs, helping improve conversion rates.
Feedback Request
Sample: "Hi [Customer Name], we'd love to hear your thoughts on your recent purchase. Please leave a review here: [Review Link]"
Feedback requests help businesses understand their customers better while demonstrating that they value their opinion.
A good option for collecting information from customers is automation through a Chatbot, which can also be configured to automatically collect feedback from customers.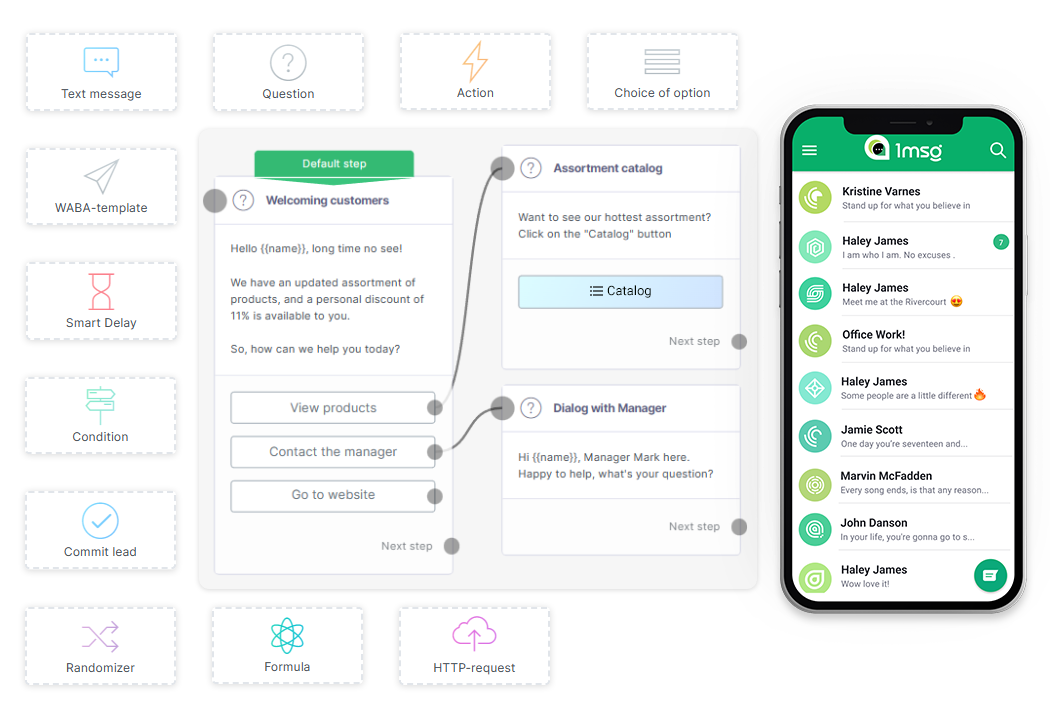 Referral Program Invitation
Sample: "Dear [Customer Name], invite your friends to shop with us and get a 15% discount on your next purchase for each referral! Refer now: [Referral Link]"
Referral program invitations increase customer engagement and are an effective way of reaching new potential customers.
Holiday Sales Promotion
Sample: "Hello [Customer Name], enjoy our holiday sale with up to 30% off on select items! Start shopping: [Website Link]"
Holiday promotions draw attention to special deals, enticing customers to make purchases during festive times.
Newsletter Signup Request
Sample: "Dear [Customer Name], stay updated with our latest news and offers. Sign up for our newsletter here: [Signup Link]"
This WhatsApp promotion message template encourages customers to stay connected, fostering a continuous relationship between your brand and your customers.
It's convenient to send out messages to customers using the Bulk message sender
Free Shipping Offer
Sample: "Hi [Customer Name], enjoy free shipping on all orders above $50 for the next week! Shop now: [Website Link]"
Free shipping offers are a proven method to increase sales, and customers appreciate the added value they provide. In WhatsApp you can send 1,000 messages per month for free, learn more about it in this article: Leveraging WhatsApp Business API to Send 1000 Messages for Free: A Step-by-Step Guide.
Conclusion
WhatsApp promotional messages offer a highly personalized and immediate way of communicating with your customers. By using WhatsApp creative messages, you can provide your audience with a unique and engaging experience that can increase your conversion rate. The examples provided can serve as a starting point for you to create your own tailored WhatsApp marketing messages, depending on your business needs.
Remember, the key to successful WhatsApp advertising is maintaining a balance. While you want to keep your customers informed and engaged, it's also important not to overwhelm them with too many messages. By using these promotional message templates effectively, you can turn your WhatsApp marketing strategy into a powerful tool for conversion and customer engagement.
Connect WhatsApp Business API now and use all the features of the most popular messenger to grow your Business
Ready to work Chatbots, Shared Team Inbox Chat, Automation Tools For Support, Sales and Marketing Teams
Get Started